Poland looking to bolster trade with China under BRI
Share - WeChat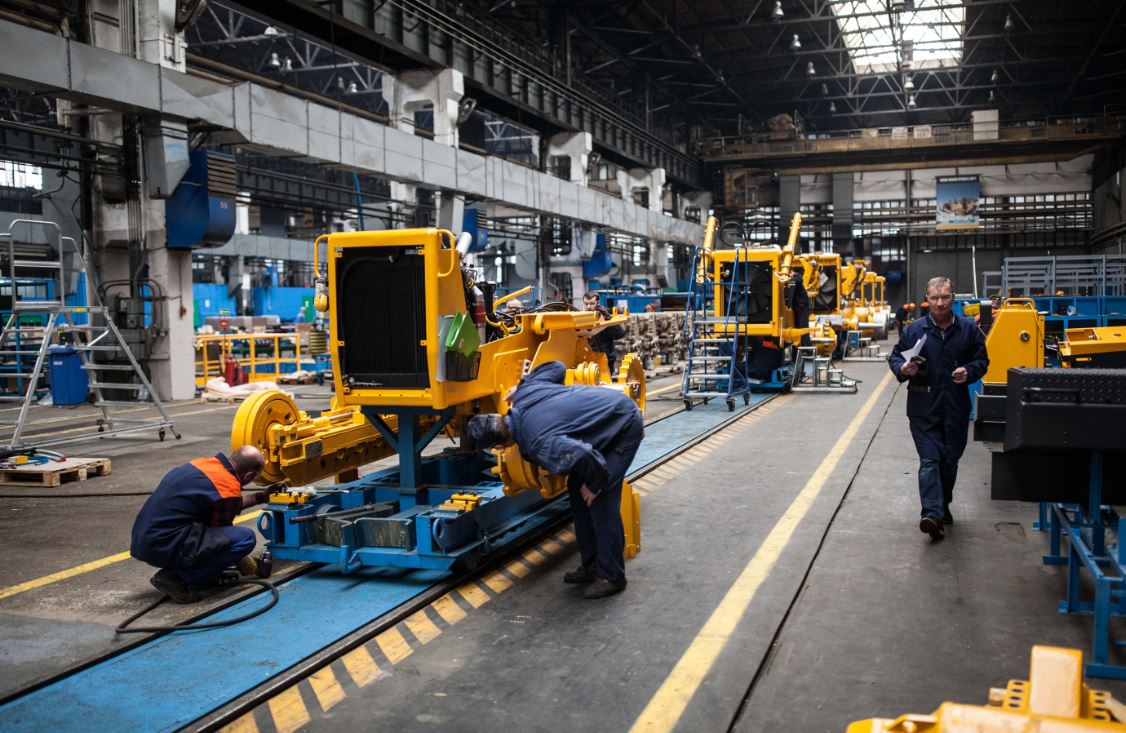 Poland expects to bolster economic cooperation with China as bilateral trade is going in a positive direction under the framework of Belt and Road Initiative, an official said.
Sino-Polish trade grew by 13.3 percent to reach $33.47 billion in 2018. Polish exports to China amounted to $2.5 billion, up 8.7 percent while imports from China grew 13.7 percent to reach $30.97 billion, maintaining the country's position as Poland's second-largest source of imports following Germany, data from the statistics bureau of Poland showed.
Located in Central Europe, Poland borders seven countries including Germany, Russia and the Czech Republic, and is known as a portal linking European Union markets.
Poland was one of the first countries to sign an memorandum of understanding with China about the BRI in 2015. The country sees economic cooperation with China as being of great potential, especially in air, maritime and land transportation, said Artur Gradziuk, counselor and head of the economic section of the Polish embassy in Beijing.
Its geographical advantage has played a bigger role in boosting China-Europe trade as more business opportunities have been generated under the framework of the Belt and Road Initiative and the "16+1 Cooperation" - a platform created in April 2012 by China and 16 Central and Eastern European countries.
"As (the) Chinese government is enhancing transportation and logistics cooperation with Europe, Poland is prepared to provide more transportation, warehouse and logistics services," Gradziuk said.
One positive outcome of the BRI is that more China-Europe freight trains, also known as the China Railway Express, pass through Poland to reach other European countries, and this has significantly improved the efficiency of cross-border trade.
Large ships are regularly loaded in the two major Polish ports of Gdansk and Gdynia, which account for 95 percent of maritime cargo transportation in the country, with up to 21,000 standard containers for transport to Asia, including Chinese ports in Shanghai, Qingdao, Ningbo and Shenzhen every week, said Slawomir Berbec, director of the Pomorskie Voivodeship China Office.
Chinese computers, mobile phones, textiles, sports equipment and toys are exported to Poland and other European countries. Polish copper, mechanical equipment, electronics products, cosmetics, furniture and agricultural products serve Chinese customers. The trade between China and Europe is backed by a network with Poland functioning as a transportation hub.
The country also hopes to increase the export of high-value Polish products like machinery and electronics, he added.
Poland passed a bill to build a better business environment encouraging foreign investors last year, with provisions for those who invest in certain locations or fields such as high technology, and who create a lot of new jobs. The incentives include preferential policies in office rental and tax reduction, according to the embassy.
That is likely to benefit Chinese businesses in Poland, which are increasing every year. More than 800 companies with Chinese capital are operating in Poland, including security and inspection solution provider Nuctech Co Ltd, machinery producer Guangxi Liugong Group, consumer electronics giant TCL Corp, telecom giant Huawei, the Bank of China and the Industrial and Commercial Bank of China, Gradziuk said.
TCL, one of the largest Chinese investors in Poland, plans to target the European market this year after founding an artificial intelligence research center in Poland last year, according to Li Dongsheng, chairman and CEO of TCL.
Nuctech opened a new factory in the capital of Warsaw in September 2018. Since entering the country in 2004, its products have served civil aviation, customs, railways, highways, wharves and other public security-related segments in Europe. Its large container inspection devices occupy about 90 percent of the European market, data from the company showed.
"Though Chinese investment in Poland is increasing every year, it's still a bit slow," he said, adding they are looking forward to welcoming more Chinese investors and boosting cooperation in sectors such as innovation, technology and environmental protection.
From the 1990s to the end of 2017, Chinese foreign direct investment in Poland reached $500 million, data from the National Bank of Poland showed.
This year marks the 70th anniversary of the establishment of diplomatic relations between China and Poland, and achievements have been reached in enhancing partnership, said Liu Guangyuan, the Chinese ambassador to Poland at an open day on May 16.