Newfound stardom brings both rewards and problems for destinations
Share - WeChat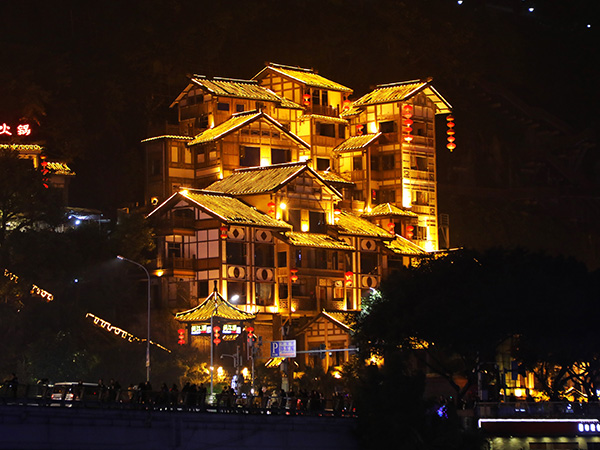 Short videos that go viral have brought obvious benefits to "Cyberstar" cities, such as Xi'an and Chongqing, along with some problems.
Jia Linlin, director of the tour guide management department at online travel agency Ctrip, said she is happy to see more people "signing in" to visit such destinations after watching videos featuring their lesser-known attractions.
The videos enable potential visitors to familiarize themselves with the "real situations" in tourist destinations before they decide to travel, while travel agencies can introduce customers to places by using the latest information, Jia said.
Sheng Xia, 32, a freelance writer in Jiaxing, Zhejiang province, said short videos of some scenic spots were helpful when she planned a reunion trip with her college classmates.
Deciding to travel this month, Sheng said she and her six classmates considered several "internet celebrity" cities before selecting Chongqing.
"Videos of Chongqing often appear on the lead page of platforms such as Douyin, and my classmates and I - frequent visitors to these platforms - were immediately attracted by special and new scenic spots or cultural experiences," Sheng said.
"As most of us had not been to Chongqing, we unanimously decided on the city when we were discussing where to go," she said, adding that hot scenic spots in videos were on their "must-see" list. These include Hongyadong, the Yangtze River Cableway and Liziba Station, where a subway line passes through a building.
Research conducted by Tsinghua University in September found that short-video platforms have helped to improve the image of cities, and even their economies, by increasing their popularity and appeal to tourists.
The research found that such videos are boosting cities' popularity by showcasing their BEST attributes (background music, eating, scenery and technological facilities).
However, increased popularity has also brought some problems. One of them is popular culture being copied elsewhere in Xi'an, or even in other cities.
Jia, from Ctrip, said there now many areas in Xi'an and other places where wine bowls are being smashed, after one venue in the Yongxingfang area became an online hit.
"Such experiences may be popular for a short time, but will quickly lose their appeal if tourists can see them almost everywhere," she said.
In addition, the arrival of more tourists has resulted in increased pressure for travel agencies, as well as for urban transportation and parking facilities.
Hongyadong, a well-known scenic spot in Chongqing featuring Bashu-style buildings (the ancient name for Southwest China including Sichuan province and Chongqing), only received 5,000 tourists a day when it was built in 2005.
But during the International Labor Day holiday last year, from April 29 to May 1, about 100,000 tourists visited the area, making it too crowded for comfort.
City authorities said they are working to solve these problems by improving management and services.
For example, Xi'an has taken measures such as introducing short-term traffic restrictions and encouraging tourists to park several kilometers from scenic spots during peak seasons. Visitors can also take free shuttle buses to venues.