Rail project broadens horizons in Indonesia
Share - WeChat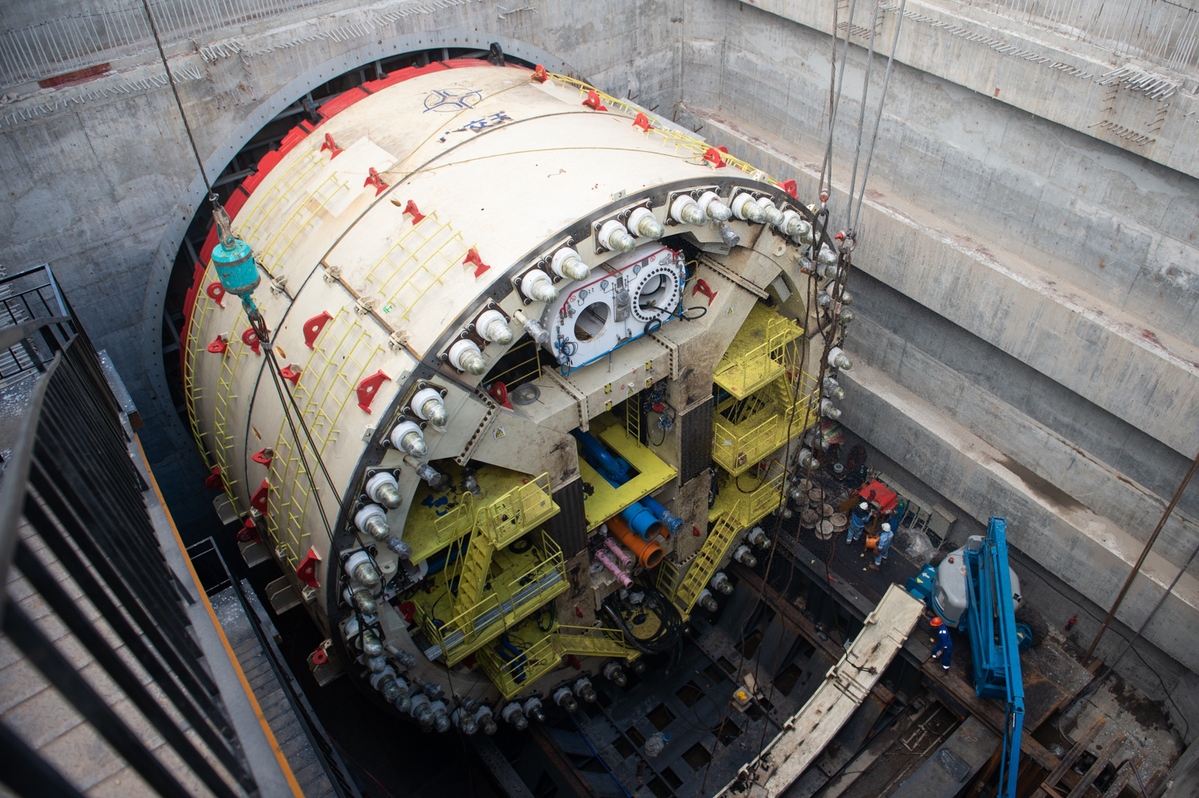 Jakarta-Bandung HSR expected to be completed by mid-2021, using Chinese standards
Using GPS survey equipment to conduct rail track measurements is one thing Vernando Tinambunan finds fascinating about his job.
Tinambunan, 26, is a senior student in engineering at Sangga Buana University in Bandung in Indonesia's West Java Province. Eight months ago, he joined the Jakarta-Bandung High-Speed Railway, or HSR, project and now works as a technician at a local branch of China Railway Group.
Such GPS survey equipment "is new to me", said Tinambunan.
"This is so interesting."
Carried out by Kereta Cepat Indonesia-China, a joint venture formed by Chinese and Indonesian state-owned enterprises, the 142-kilometer railway will connect the Indonesian capital with its third-largest city.
Since the memorandum of understanding was signed between the two countries in March 2015, the high-speed link has been regarded as a flagship project under the Belt and Road Initiative that has synergy with Indonesia's Global Maritime Fulcrum vision.
Launched by Indonesian President Joko Widodo in 2014, the Global Maritime Fulcrum aims to capitalize on the country's geographic location in the region to promote its strategic and economic development.
The $6-billion Jakarta-Bandung HSR project, to be completed by mid-2021, is not only the first of its kind in Southeast Asia, but also the first to use China's HSR standards, technologies and equipment on a foreign line. Under a build, operate and transfer model, many high-end techniques and machines have been adopted in the construction process, according to China Railway Group.
Tinambunan said he had not heard of HSR at school, let alone the technologies within it. To gain hands-on skills, he worked closely with a Chinese engineer and attended the construction sites almost daily.
In Indonesia, engineering graduates commonly go on to work in management roles, mostly based in offices. "The working model for engineers here (in the railway group) is a bit different from Indonesian companies, but I like it when I can learn things from different aspects," said Tinambunan.