Starbucks announces new, 2 unit business structure
Share - WeChat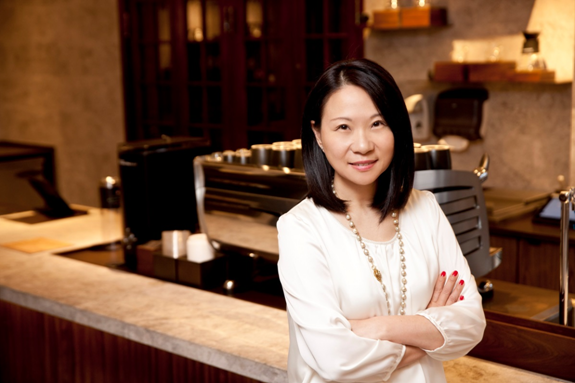 "In China, shoppers want more personalized and integrated experiences more than their counterparts in other countries, hence it is critical for Starbucks to step change the way they interact with customers by leverage digital technologies," he said.
Having emphasized the "Third Place", its in-store experience, Starbucks China has not been as aggressive in digital expansions in the past two decades until last year.
In August 2018, Starbucks collaborated with Alibaba Group to launch its delivery services, which relies on Alibaba's ele.me delivery platform. Last week, the coffee retailer added Starbucks Now, a mobile order & pay experience where consumers can order on their mobiles and pick up their beverage and food in stores.
The new services is available in 300 select stores in Beijing and Shanghai and there are plans to introduce this feature across China over the next year. Both Starbucks Delivery and Mobile and pay services will be part of the Digital Ventures led by Liu.
Starbucks' fast pace in digital innovations is considered a market reaction to the rapidly rising competitions, including Luckin Coffee, which was listed in the United States this month.
The less-than-two-year-old Luckin, heavily relying on discounts and delivery, plans to overtake the Seattle-based coffee chain to become the largest coffee chain operator in the country by opening 4,500 outlets by the end of this year. It now has 2,370 stores in 28 cities.
In 20 years, Starbucks expanded to 3,800 stores in 165 cities in China, with 53,000 employees and more than 9 million customers every week. It aims to reach 6,000 stores in 230 cities by 2022.
Under pressure posted by its Chinese competitors such as Luckin, Starbucks is accelerating its digitalization move to create superior customer experience, said Yu of Kantar.
"Starbucks won't match Luckin's discount strategy, but through its fast digitalization efforts and ongoing collaboration with the Alibaba eco-system, Starbucks aims to create a new level of customer engagement and experience in the digital era."