Chinese Photo Exhibit brings Chinese splendor to Los Angeles
Share - WeChat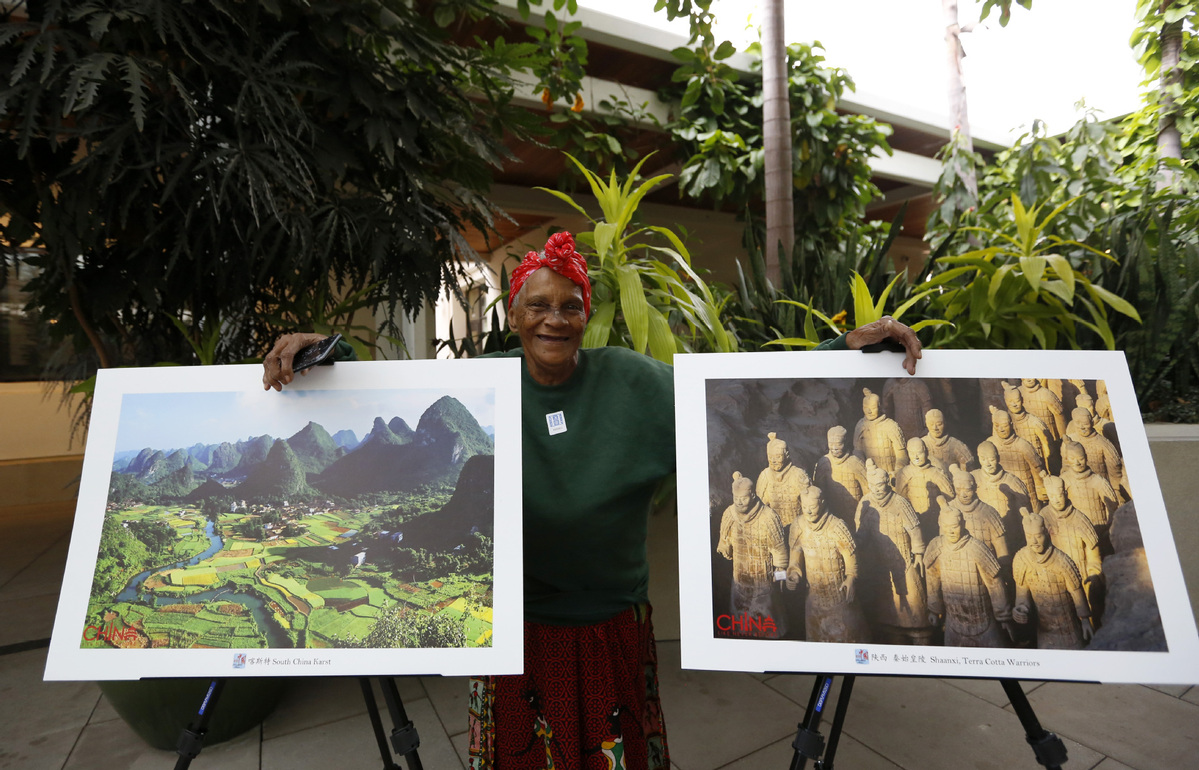 Vibrant birdsong trilled overhead and a fresh spring rain moistened the nodding grasses and fluted lilies lining the walks of the historic Huntington Library, Art Collections, and Botanical Gardens in Los Angeles County, as contingents of tour agents made their way through the mist toward a special photo exhibition sponsored by the China National Tourist Office, Los Angeles.
The three-day China World Heritage Photo Exhibition, which kicked off on Wednesday, was the last in a weeklong series of special, promotional events as part of the China Tourism and Culture Week in Los Angeles designed to bring a taste of Chinese culture to American audiences.
Wu Ning, director of the China National Tourist Office, Los Angeles told Xinhua, "Our office is focusing on promoting China to the American people. Our new logo is: 'China: Beyond Your Imagination and we have so many beautiful things to share."
China ranks high on the list for global tourist destinations, boasting more than 30.54 million foreign tourists in 2018. Tourism contributed about 9.94 trillion Yuan RMB (about 1.44 trillion U.S. dollars) to China's economy, over 11.04 percent of the nation's GDP in 2018, according to the data released by China's Ministry of Culture and Tourism.