China, Japan link each other's securities markets
Share - WeChat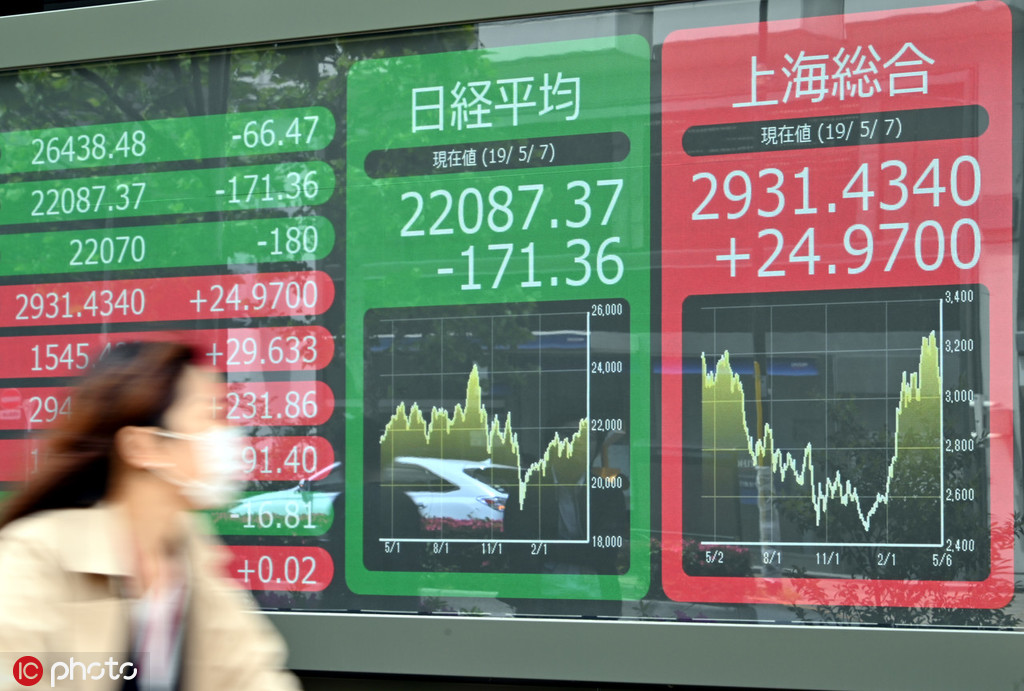 China and Japan have approved the listing of exchange-traded funds (ETFs) investing in each other's stocks on their own bourses, commencing the scheme linking the two countries' securities markets.
The China Securities Regulatory Commission, the country's top securities regulator, by Friday approved the establishment of four ETFs, which will track Japan's benchmark Nikkei 225 and TOPIX but be listed and traded on the Shanghai Stock Exchange.
The Tokyo Stock Exchange meanwhile by Thursday approved two ETFs – which track China's CSI 500 Index and SSE 180 Index, respectively – to be listed June 25.
ETFs are investment funds traded on public markets that "track" indexes of securities, such as stocks and bonds, or are composed of a group of securities included in the indexes.
The six ETFs are the first tranche of funds to gain approval under the Japan-China ETF Connectivity scheme, which aims to facilitate cross-border securities investment between China and Japan by creating a link between the ETF markets of the Shanghai and Tokyo stock exchanges.
The scheme was established based on an agreement signed by the two bourses in April.