Geographical advantages helping Shaanxi boost multilateral trade
Share - WeChat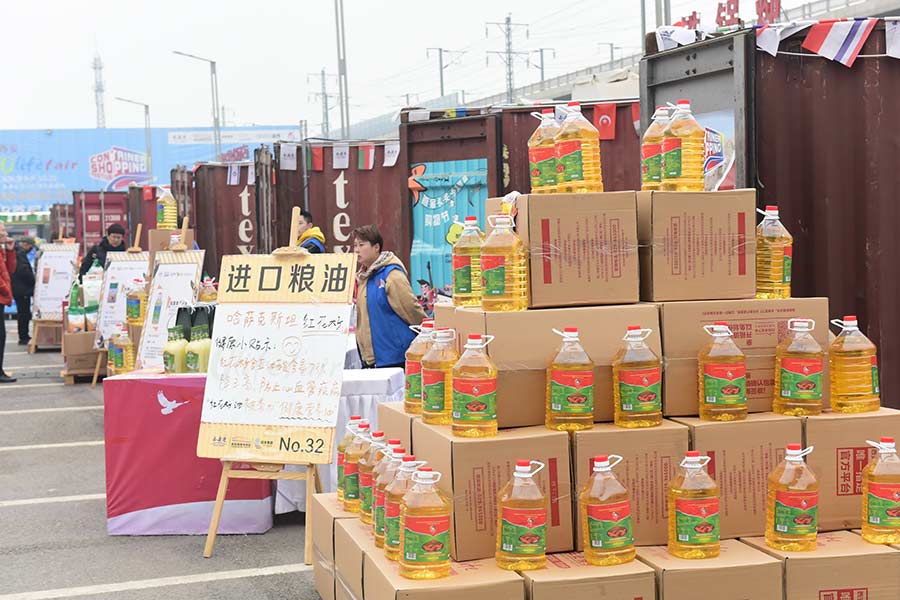 As the starting point of the ancient Silk Road, Northwest China's Shaanxi province is taking advantage of its location to facilitate multilateral trade following the Belt and Road Initiative, and thus boosting China's high-quality economic development.
Hu Heping, Party secretary and top legislator of Shaanxi province, said that "Shaanxi is playing an increasingly important role in promoting the BRI. Its capital Xi'an is one of China's most important international transportation hubs."
With the establishment of the New Eurasian Continental Bridge, its advantage of connecting the world has become even more obvious.
With its well-established transportation network, Shaanxi attracts other countries and regions participating in the BRI to do business with China, and the Shaanxi Pilot Free Trade Zone offers a perfect place for trade and investment.
Established on Aug 31, 2016, the Shaanxi FTZ was set up to support the development of the BRI. Shaanxi has been developing its economy thanks to its advantages as a regional hub strengthened by its burgeoning digital economy. It has, to some extent, served as an example of how an inland region can develop free trade.
According to Zhao Gang, deputy governor of the Shaanxi provincial government, the establishment of the Shaanxi FTZ has improved regulation and optimized services, investment and trade facilitation, cultural exchange and modern agriculture.
By March, there were 40,694 entities in the FTZ, 347 of which were foreign enterprises. Registered capital reached 602.4 billion yuan ($87.7 billion), with registered capital for foreign enterprises totaling $2.5 billion.
"Overall customs clearance times of import and export trade have been greatly shortened," Zhao added. In 2018, trade volume of the FTZ reached 264.9 billion yuan, or 75.41 percent of the total trade volume of the province. With the help of the FTZ, the import and export volume of Shaanxi surged 29.3 percent year-on-year to 351.4 billion yuan," he added.
Covering an area of 119.95 square kilometers, the Shaanxi FTZ includes three areas. The central area focuses on developing strategic new industries and high-tech industries, including high-end manufacturing, logistics, trade and finance; the international port area highlights international trade, modern logistics, financial services, tourism and exhibitions, as well as e-commerce. The Yangling area mainly covers innovation in the agriculture sector.
Yuan Yuan, deputy head of the Department of Foreign Investment Administration of the Ministry of Commerce, noted that "for over two years, the Shaanxi FTZ has achieved great results. Through efforts like cross-border e-commerce involving the BRI, and standardized modern agriculture development, it promoted trade development, funded circulation and cultural exchange between countries and regions involved in the initiative. It is making steady progress in building good example for inland reform and opening-up."
She noted that establishing pilot free trade zones is an important measure of how China is promoting reform and opening-up in the new era, which boosts trade and investment facilitation, the transformation of government functions and the optimization of the business environment.
To date, apart from the newly founded Hainan Pilot Free Trade Zone, China's 11 FTZs have attracted 210,000 enterprises, among which 9,409 are foreign enterprises. Actual use of foreign capital reached 107.3 billion yuan, and trade volume in the FTZs totaled 3.7 trillion yuan, or over 12 percent of the national total. The FTZs also promoted 171 system innovations to the whole country, data from the Ministry of Commerce showed.
China's FTZs play an important part in promoting the transformation of the government's administrative concept, optimizing national business environments and creating new industry and new business modes.