China Eastern files claim against Boeing
Share - WeChat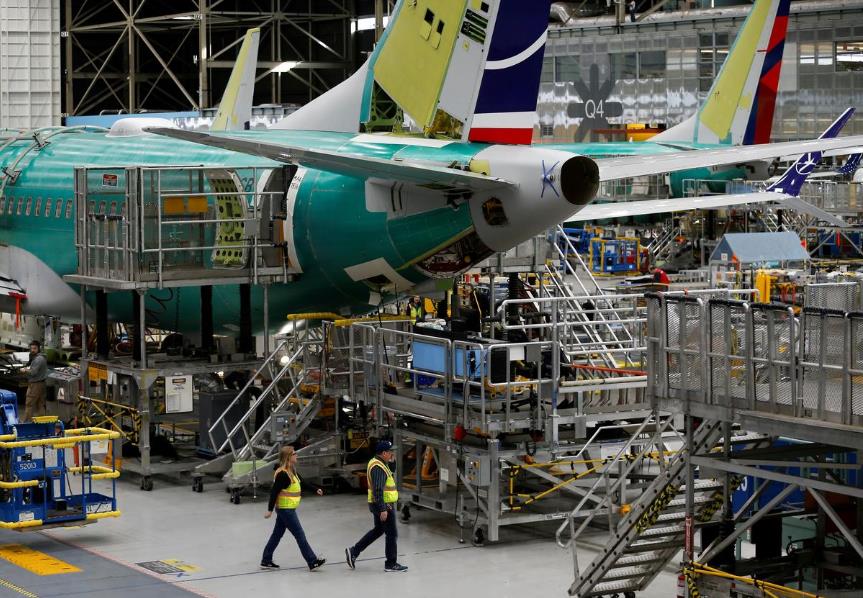 Carrier seeks compensation for losses arising from 737 MAX safety issues
Shanghai-based China Eastern Airlines has sought compensation from the Boeing Co for incurring considerable losses after the grounding of the US aircraft maker's 737 MAX aircraft following two major crashes.
The carrier filed a claim against Boeing for the losses caused by 14 suspensions of 737 MAX aircraft since March 11 and delayed the delivery of the model it had booked earlier, the People's Daily said on Tuesday.
China Eastern did not communicate with other airlines on the claims, the report said.
Sources from China Eastern confirmed to China Daily about the claims on Tuesday afternoon, but added that the carrier would not make any public announcement on the MAX-related issues.
"It is well-known that the worldwide suspension of Boeing 737 MAX was due to security risks, and the technical problems are yet to be resolved," Foreign Ministry spokesman Lu Kang said at a news briefing.
"I can only say the situation (China Eastern's claim against Boeing) is business activity between enterprises, and hence not appropriate for me to comment on. But I think everybody would agree that it is beyond reproach for any enterprise to seek their legitimate and reasonable interests," said Lu.
Boeing 737 MAX aircraft were grounded worldwide after two fatal crashes in Ethiopia on March 10 and in Indonesia on Oct 20, 2018.
"It is a normal business activity for China Eastern to file claims for its losses," said Li Lei, an industrial analyst with Minzu Securities.
China Eastern Airlines has 14 MAX aircraft, all of which have been kept in safe custody for aircraft maintenance requirements, and would resume flying only after the Civil Aviation Administration of China and Boeing resolve the safety concerns.
According to CNN, Boeing said in a report released last week that it did not receive any new orders for its 737 Max jets or its other popular aircraft, such as the 787 Dreamliner or the 777 in April.
The airplane manufacturer said its costs have increased at least $1 billion since the grounding of the 737 MAX aircraft after the deadly crashes. The Ethiopian Airlines crash killed 157 people and 189 people died in last year's Lion Air crash.
China was the first country to take action by grounding the aircraft from commercial flights following the two crashes.
Considering the mounting concerns and losses caused by the MAX grounding globally, Li said it is likely that other airlines too would file claims against Boeing.
China's "big three" State-run carriers - Air China Ltd, China Southern Airlines Co and China Eastern Airlines Corp - were considering joint action to seek compensation from Boeing for the disruption caused by the 737 Max groundings, Bloomberg reported last week, citing sources familiar with the matter.
The three Chinese carriers, which carried 65 percent of passengers in the country in 2018, are operating 53 of the 96 737 Max planes currently grounded in the country, with China Southern taking the lion's share of 24, according to data from Vari-Flight, a local aviation statistics company.
Zhou Jin contributed to this story.