Chinese electronics company Xiaomi arrives in Chile with technology at affordable prices
Share - WeChat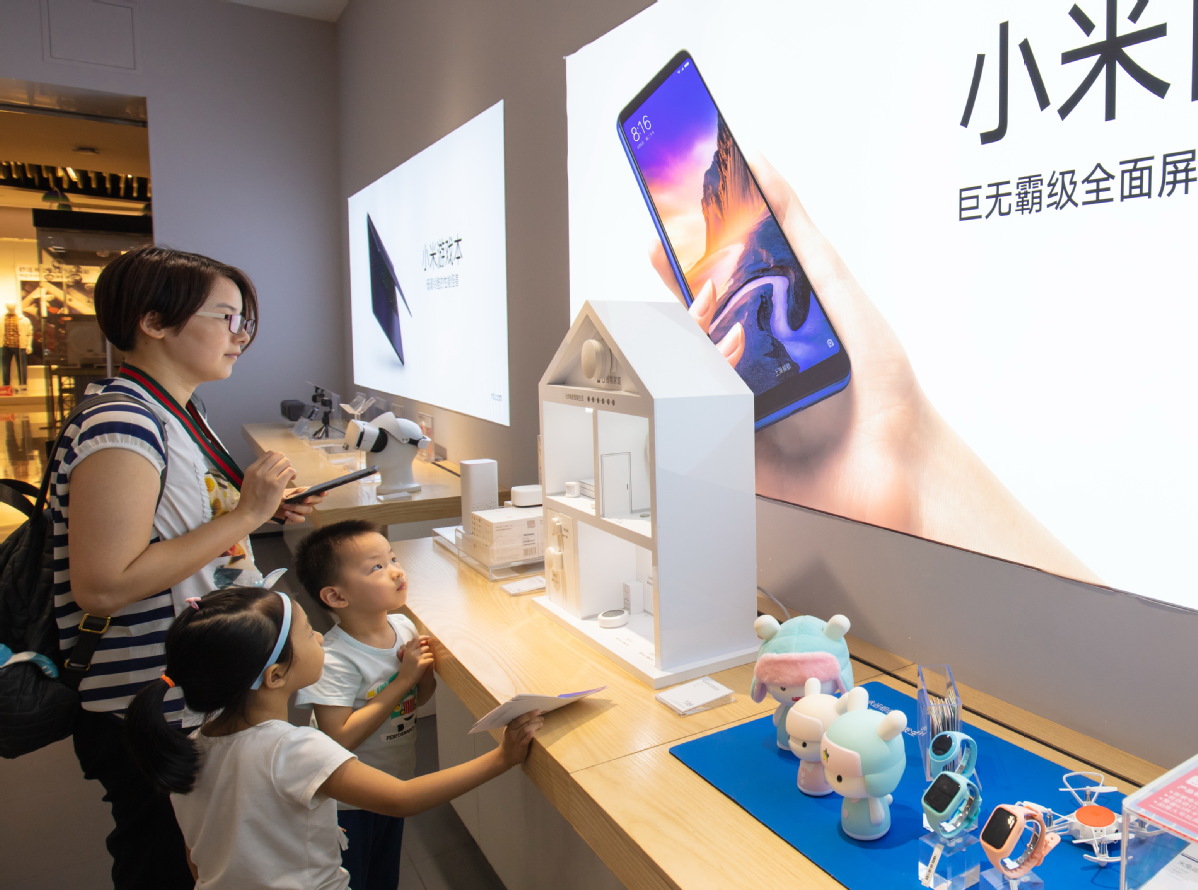 SANTIAGO - The first physical store of Chinese electronics company Xiaomi in South America newly opened here is offering its more than 25,000 Chilean followers new technologies at affordable prices.
"Our users don't just buy products; they become part of a global community. Common interests unite us, and we care about taking care of that relationship, as if it were with close friends," said Felipe Villalobos, a social media manager with Xiaomi Chile.
The connection with "Mi Fans" is part of the company's strategy of "being by and for" its supporters to search for friends over clients, as the fans "will search for our products and create a need on the market tomorrow," Villalobos explained.
Santiago's "Mi Store" opened in late April under the close watch of 1,500 followers, who thanked the brand for listening to users' advice and "making them participate in their products," Gustavo Belmar, a customer and surgeon, told Xinhua.
The "Mi Fans" demand quality from Chinese products. They value lower prices and recognize the company's consideration towards its customers.
Xiaomi now has 130 products available in Chile, including cellphones, security cameras, computers, robot vacuums, bicycles, electric scooters, and accessories.
The company is looking to open another six stores and consolidate its expansion in Chile and the region after its landing in Mexico, and to introduce technologies as yet unknown to Latin America, according to Xiaomi.
Sergio de la Fuente, a Mi Fan, said the launch of the store in Chile was "like a dream."
"I was very happy to see that Xiaomi had preserved its philosophy of delivering the best technology at a very good price. I really look forward to the arrival of other stores and many more things," the fan said.
The Latin American market is crucial and attractive for the brand -- especially Chile, "a country that tends to adopt new technologies very rapidly," the brand said.
Currently, there is a large demand in the South American country for these types of devices, and thus a greater offer is in need from technology companies, which boosts competition and benefits consumers, the Chinese firm said.
The brand highlighted the possibility of contributing to an "easy, healthy, and safe" life through the Internet of things.
The ties between China and Chile have allowed Xiaomi and other Chinese companies to come to the South American country.
In 2005, Chile became the first Latin American country to sign a free trade agreement with China, and in 2019, it became the first country in the region to update the agreement with China.
"It's an extremely positive factor that allows us to develop a solid and growing business for the national market, with best technology and quality for Chilean consumers," Xiaomi said.
Founded in 2010, Xiaomi Corporation is the world's fourth largest smartphone brand and has established the biggest Internet platform for consumer goods. It is present in more than 80 countries and regions.