Landmark exhibition projects Asia's cultural richness
Share - WeChat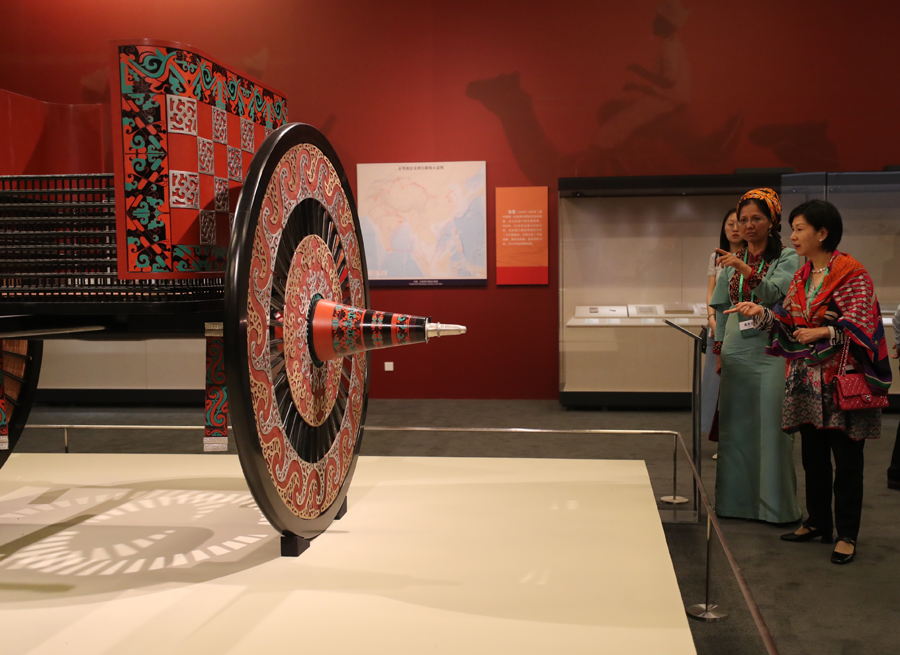 From a human figurine from Saudi Arabia dating back 7,000 years to a Buddha statue from Pakistan and a perfume bottle from the United Arab Emirates, both from about the third century AD, people's daily life and aesthetics from early civilizations are vividly portrayed.
A sixth-century pottery statue of a Japanese farmer may amuse visitors with his smiling face while a 10th-century image of Ganesha, the elephant-head deity in Hinduism, will probably remind people of its power with its strong nose and thighs.
Some modern artworks are also displayed.
"Asia is the most populous continent with the greatest ethnic diversity," Luo Shugang, minister of culture and tourism, said at the opening ceremony of the exhibition. "The history of the past millennia has witnessed ancient civilizations rise and thrive along the Yellow and Yangtze rivers, the Indus and the Ganges, the Euphrates and the Tigris, as well as in Central and Southeast Asia."