Chinese brands stress corporate responsibility
Share - WeChat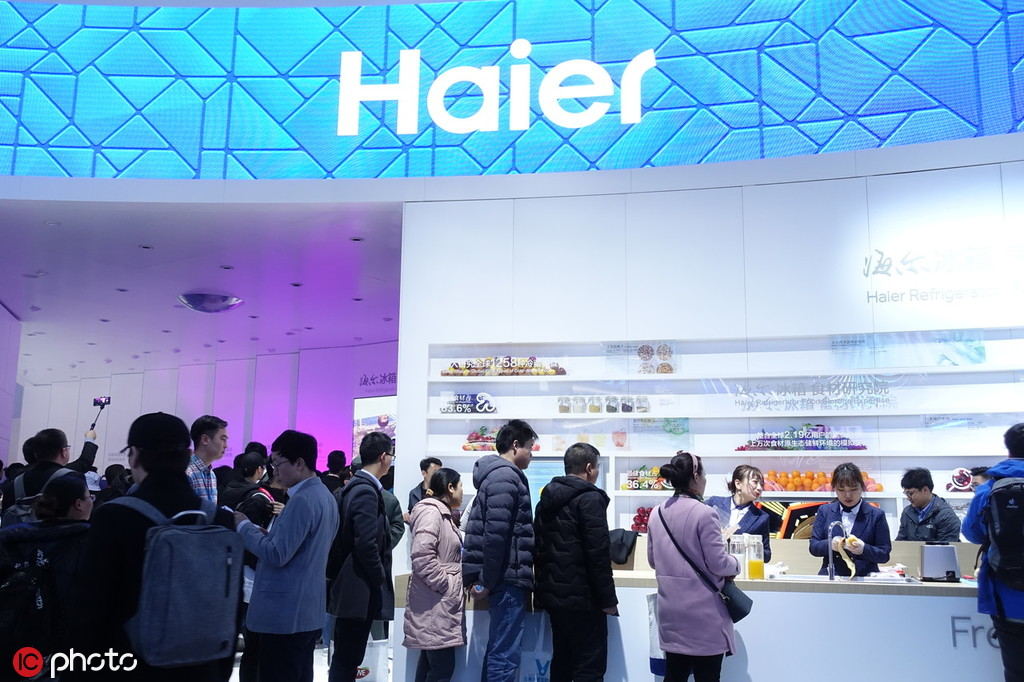 Chinese entrepreneurs agree that having an excellent brand means more social responsibility, and in return, being socially responsible can build a better brand.
"The greater the ability, the greater the responsibility," Li Nan, executive secretary general of the China Brand Leadership Alliance, said at the Global Corporate Social Responsibility and Chinese Brands Development Forum on Wednesday at UN headquarters in New York.
The forum, themed "Vision and Action from Today's Chinese Companies on Social Responsibility", brought together leading Chinese small- and medium-sized companies to discuss corporate social responsibility (CSR) and sustainable development initiatives for brands.
Li said the establishment of each enterprise not only can promote the development of public welfare undertakings but also build a healthy, fair and environmentally friendly work culture space for its employees and promote sustainable development of the industry through community activities, public communication and corporate social responsibility reporting.
Li said China has undergone 40 years of transformation to a market economy, with opening-up and reform.
"We are very happy to see all the progress that the Chinese economy has made," Li said.
"However, the Chinese brand in terms of its global communication — although we see improvements and changes each year — but compared to its American peers, we are still much further behind," he said.
According to the alliance's data, in 2016, consumer confidence in Chinese brands was about 26 percent. In 2018, the number had improved to 54 percent.
"As you can see, the Chinese economy has innovated and gained more trust with its consumer base. However, in terms of transparency and relatability, we have a long way to go," he said.
In 2017, the Chinese State Council chose May 10 as China Brands Day. The attention given to the importance of branding has risen from the corporate level to the federal level.
"The key words in this new wave include innovation, green economy, equalization, sustainability, which in large part has coincided with the 17 Sustainable Development Golas (SDGs) of the UN 2030 Agenda. Therefore, it's timely and critical for us to have this talk here at the United Nations," Li said.
During the forum, entrepreneurs from China shared their understanding of CSR.
Han Zhefu, who works in the biological industry of Guizhou province, talked about "health and well-being", which is one of the 17 SDGs.
Gao Wenhua, from the fintech industry in Lanzhou, capital city of Gansu province, shared his entrepreneurial concept that "being poor helps one to stay independent, and being rich helps the whole world", which is consistent with "No Poverty" as the first goal of the 17 SDGs.
"Corporations have an increasingly large role to play in human development," said Bruce Knotts, director of the Unitarian Universalist United Nations Office.
"Corporations have the ability to shape human development as never before through strategic investments, corporate policies and dialogue with governments and civil society. And corporations have enhanced influence when people trust their brands, which is why brand trusting is very important," he said.
He said that of course all corporations are there to make profit, but "to make maximum profit, you need to do more. That means being a good, trusted corporate citizen and society and contributing to peaceful and prosperous world," he emphasized.
John W. Allen, chairman and CEO of Greater China Corp, who has been involved in China for more than 30 years and participated in developing several multibillion-dollar companies, shared his thoughts.
He said the business corporation is the most effective vehicle of change ever invented.
Allen compared the corporation to a chair with four legs. "You have to have four legs; if it's a missing one, the chair falls," he said, explaining that the four legs are namely customers, employees, shareholders and CSR. However, "the fourth leg is always missing", he said.
"Unless you are a good corporate citizen, you'll never be successful," he said.
The Chinese entrepreneurs signed a declaration of Chinese brands to the UN, promising that future brand development will be founded on the principles of honesty and innovation, guided by environmental protection and energy savings, and underpinned by the concept of sustainable development.
"We will step up and take the social responsibility, pass down outstanding Chinese culture and hold hands to safeguard the image of Chinese brands in the world," they said in reading the declaration together.