Rich Chinese parents also caught up in college admissions scandal
Share - WeChat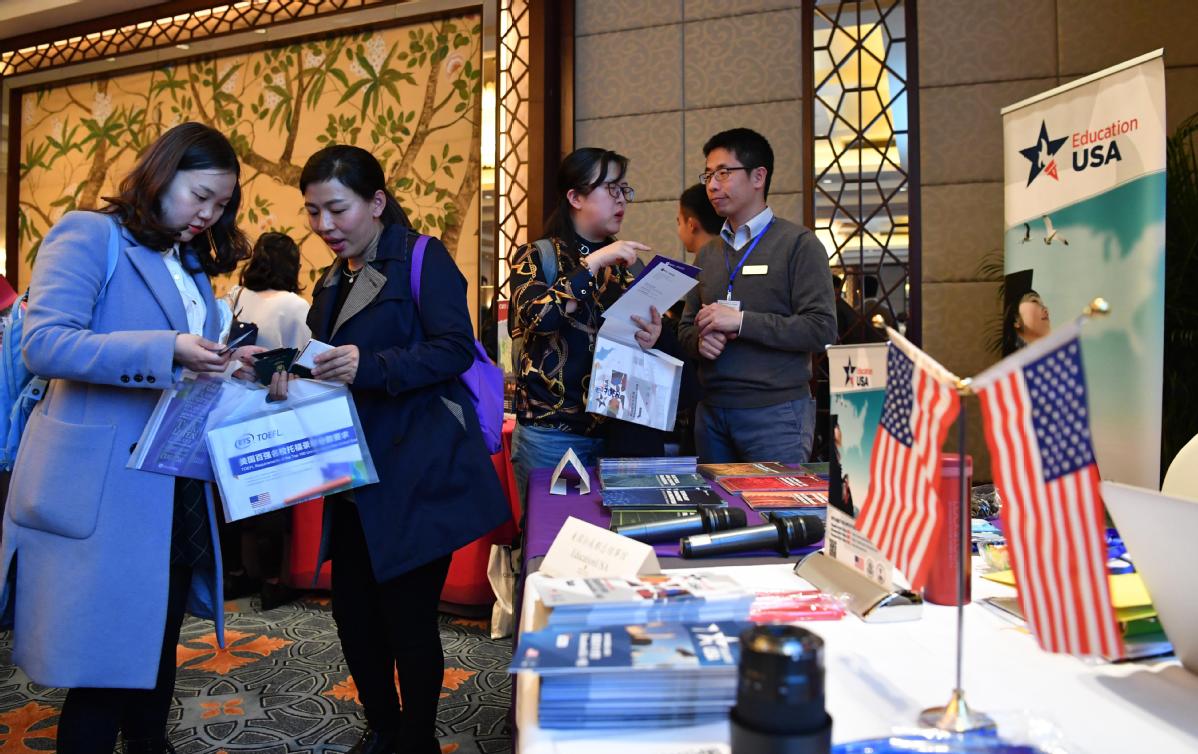 Huge amounts paid for entry to elite schools
Paying millions of dollars to secure their children a spot at an elite college may sound absurd to many parents, but some are willing to do this.
Nicole Shen, the Chinese mother of a high school student in Palo Alto, California, said she would be willing to pay a pretty penny upfront to get her daughter admitted to a top-tier university if she could afford it. "As long as everything is legal," she added.
Two wealthy Chinese families have recently been in the spotlight and the subject of widespread discussion after media reports showed they paid huge amounts in a high-profile college admissions scandal. The sums they paid dwarfed the typical amount footed by US parents.
The highest-known payoff to date is the $6.5 million by billionaire Zhao Tao, president and co-founder of Shandong Buchang Pharmaceuticals Co.
Zhao, 52, was introduced to William "Rick" Singer, a college consultant in California and the mastermind behind the scandal, by Michael Wu, who worked as an adviser at the Los Angeles area branch of investment bank Morgan Stanley, according to the Los Angeles Times. Wu has since been fired.
To ensure Zhao's daughter, Zhao Yusi, was admitted to Stanford University in California, Singer focused on the school's sailing program, even though the girl had no experience in the sport.
She was admitted to Stanford in 2017, but was not recruited to the sailing program.
A few weeks after their daughter's admission, the Zhaos paid $6.5 million to Singer, who appears to have kept the bulk of the money for himself. Former Stanford sailing coach John Vandemoer received only $500,000 in connection with Zhao Yusi's admission. He has pleaded guilty to conspiracy to commit racketeering.
Stanford spokesman Ernest Miranda said that a student's admission was rescinded last month because of false material in the application, but did not confirm the student's identity, citing the "federal student privacy law".
According to The Stanford Daily, the school's independent newspaper, Zhao Yusi moved out of her campus residence on March 30, three days before the university confirmed her expulsion.
The second-highest known payment, of $1.2 million, was also made by a Chinese family. Sherry Guo's parents paid Singer this amount after their daughter was admitted to Yale University in late 2017.