Top 10 largest overseas M&A cases for Chinese firms
Share - WeChat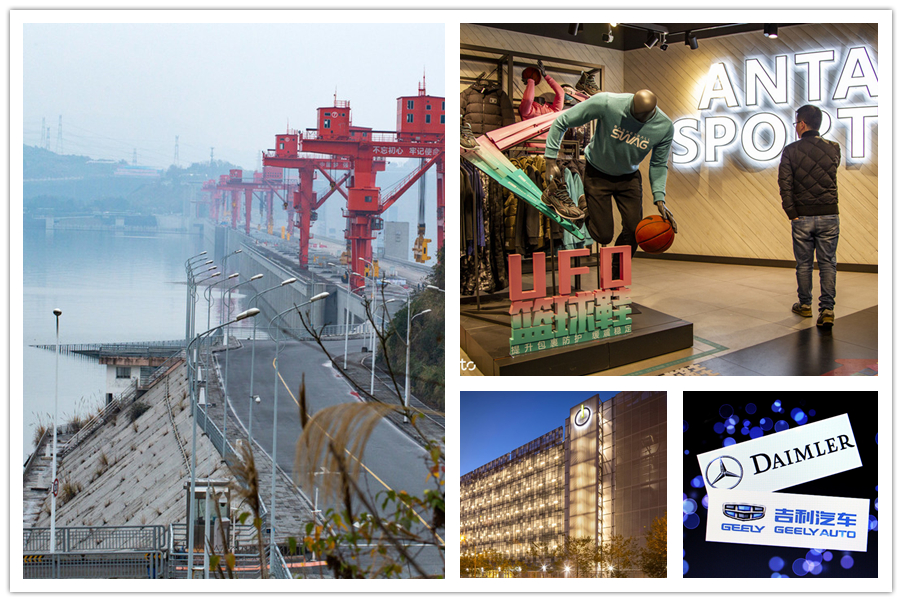 A total of 323 overseas cases of mergers and acquisitions were registered last year with a value reaching 738 billion yuan, a decrease of 23 percent from a year earlier, according to the Hurun China Cross-border M&A Report released April 24.
Privately owned enterprises were the most active regarding outbound investment. Among the top 50 M&A cases, 72 percent were conducted by privately owned companies, with the transaction value covering 53 percent of the total registrants last year, according to the report.
Energy and mining were the focus areas of Chinese companies' overseas investment last year. Seven of the top 50 M&A cases targeted overseas energy companies, while another six eyed mining. High-tech industries, internet and e-commerce, computer science, radio and biological science were also of great interest to Chinese companies.
Let's take a look at the 10 largest overseas M&A cases.