Extended holiday bolsters tourism
Share - WeChat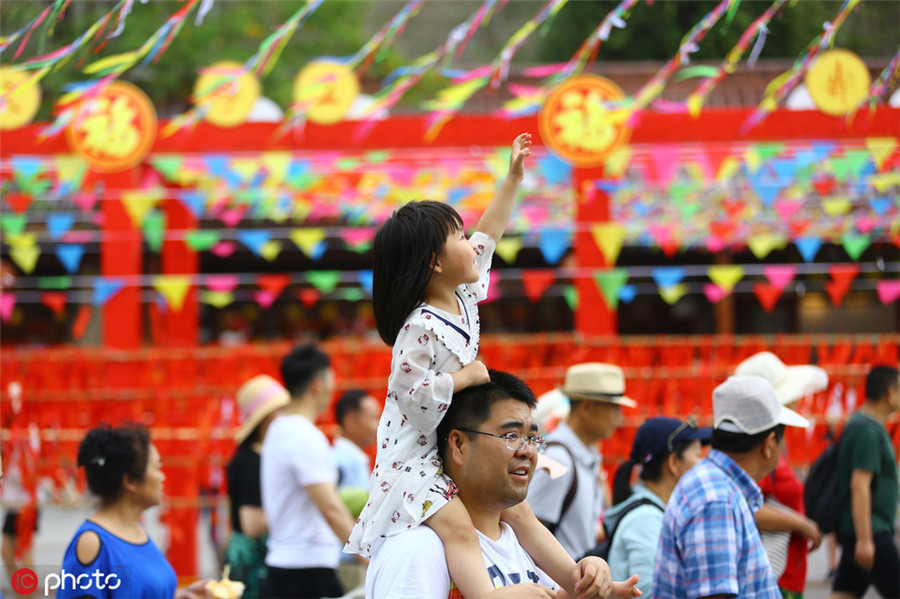 The May Day holiday boosted tourism figures this year as tens of millions of younger travelers in particular raced to visit popular destinations, official data showed.
The Ministry of Culture and Tourism said China saw 195 million tourists during the four-day holiday that ended on Saturday, a year-on-year increase of 13.7 percent. The surge of travelers pushed tourism revenue to almost 118 billion yuan ($17.5 billion) nationwide, a 16.1 percent increase over last year, it said.
The one-day national holiday that falls on May 1 was extended to four days from May 1 to May 4 this year. People worked on April 28 and May 5 to make up for the holidays on May 2 and 3.
The ministry believes the adjustment has driven up tourism spending, especially related to culture, food and rural leisure visits.
Lvmama.com, a major online tourist agency, showed ticket sales for museums, historical towns and similar attractions surged 20 percent during the period.
The Palace Museum in Beijing, Chengdu Du Fu Thatched Cottage Museum in Sichuan province, the Shenyang Palace Museum in Liaoning province and the Shaanxi History Museum in the provincial capital Xi'an were among the most visited places during the holiday, the agency said.
The longer vacation also fueled more outbound visits. Online travel service Ctrip said Bangkok, Singapore, Tokyo and Osaka were the four most popular destinations for air ticket buyers.
Niche tourism cities such as Cebu in the Philippines and Brisbane in Australia saw a surge in Chinese tourists, it said.
Behind the growth were younger Chinese born in the 1980s and 1990s, an era that followed the country's sweeping reform and opening-up and the economic takeoff beginning in the late 1970s.
Ctrip said more than half of its May Day holiday clients belonged to that age group. In contrast, clients born in the 1960s and 1970s accounted for only 27 percent.
Younger generations have also spearheaded outbound visits, according to the two online platforms.
Lvmama.com said clients aged between 20 and 39 made up 60 percent of outbound tourists during the holiday.
The May Day holiday has been a major source of economic growth over the last two decades after the central government made it one of the country's three weeklong national holidays, alongside Spring Festival at the beginning of the yearand National Day in October.
The holiday was shortened to one day starting in 2008 after legislators and political advisers suggested more public holidays be allocated to traditional festivals such as Dragon Boat Festival and Mid-Autumn Festival.
The central government in March decided the holiday would be four days long this year.
Though some said the four-day holiday came at the expense of working two Sundays, on April 28 and May 5, Zhao Danting, 23, hailed the decision as it offered a longer break for her and other white-collar workers in first-tier cities who were often under much work stress.
Zhao, who works for a telecom firm in Shenzhen, Guangdong province, asked for a four-day paid leave ahead of the holiday and planned a weeklong getaway to South Korea. "We have paid vacations, but I would usually save them for emergencies rather than leisure," she said.