Analysts, executives laud vow of greater opening-up
Share - WeChat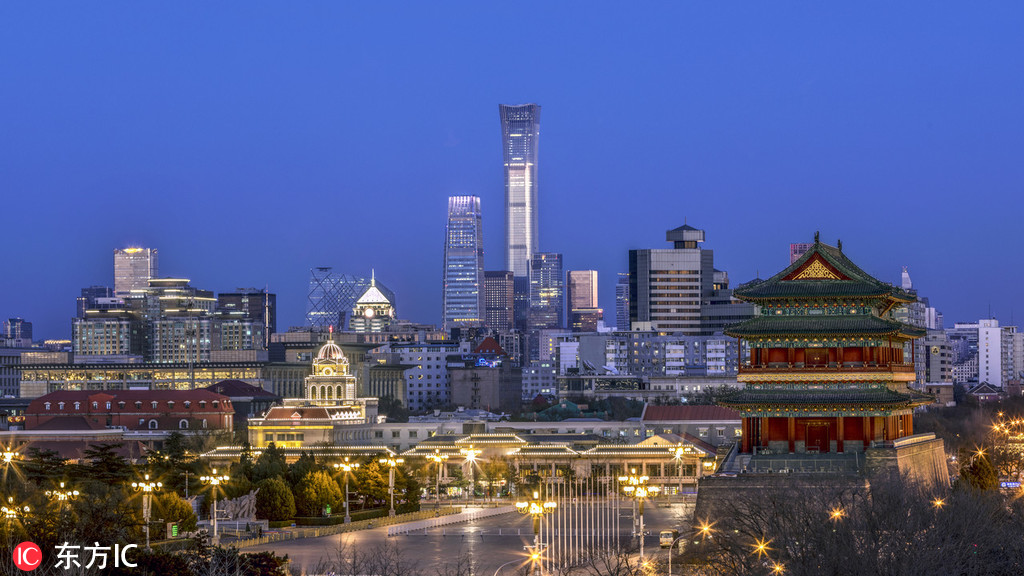 China's commitment to further widen market access for foreign investment and optimize the business environment for foreign companies will drive its opening-up to a higher level, experts said.
Their comments came after President Xi Jinping announced a series of major reform and opening-up measures at the Second Belt and Road Forum for International Cooperation, which ended on Saturday.
Xi said China will continue to shorten the negative list, promote the opening-up of services, manufacturing and agriculture sectors on all fronts and allow foreign investors to operate wholly owned businesses in more sectors. A negative list shows areas where investment is prohibited; all other areas are presumed to be open.
Zhang Yansheng, a senior researcher at the China Center for International Economic Exchanges in Beijing, said the phrase "opening-up on all fronts", which was rarely used before, reflects the country's firm determination on the issue.
It implies that China will open services, manufacturing and agriculture "to the outside world at a higher level", Zhang said.
The speech also put greater emphasis on implementation of the opening-up policy, he said.
"It answers certain skepticism about China's capability to fulfill its long-term promise," Zhang said.
Zhang cited Xi's words on establishing a binding mechanism for implementation of international agreements and treating all enterprises and operators fairly. China will open itself more to the outside world to learn from advanced rules, standards and institutions, he added.
That aligns with policymakers' efforts to not only promote opening-up based on the flow of goods and factors of production, but also to put greater emphasis on opening-up based on rules and institutions.
The approval of the Foreign Investment Law was a recent example of China's commitment to promoting institutional opening-up. The law requires China to treat foreign and Chinese enterprises equally.
"China will clean up existing laws and regulations that go against pre-establishment national treatment, while expediting the making of detailed regulations by the end of this year," Zhang said. Pre-establishment national treatment means foreign investors are treated the same as their domestic counterparts before and during the approval process.
Business leaders hailed China's pledges to ease market access for foreign capital and to further improve the foreign investment environment.
Sam Cheong, head of United Overseas Bank Group's foreign direct investment advisory unit, said the Chinese government's plan to broad-en market access is a positive move.
"It will create good business opportunities for foreign companies," Cheong said. He cited the Guangdong-Hong Kong-Macao Greater Bay Area, which plays an important role in connecting the Belt and Road Initiative. "The area is expected to attract more foreign investment," he said.
Adaline Zheng, head of wholesale banking at United Overseas Bank (China), said the Chinese government's efforts have made the environment more transparent and have better guaranteed foreign investors' legitimate rights and interests.
Foreign investment in China from Singapore and many other ASEAN countries has grown over the past few years as the Chinese government has continued to optimize the environment, Zheng said.
China has intensified its opening-up policy and the investment environment has become increasingly transparent and more aligned with international standards, while protection of IP rights has been strengthened, said Christian Hartel, board member of Wacker Chemie AG, a German chemical company.
Wacker Group, the company's parent, has invested more than 600 million euros ($670 million) in China. "We are continuing our investment here. We undoubtedly welcome the Foreign Investment Law, which will make the investment environment fairer and more transparent," Hartel said.