China's energy consumption hits five-year record
Share - WeChat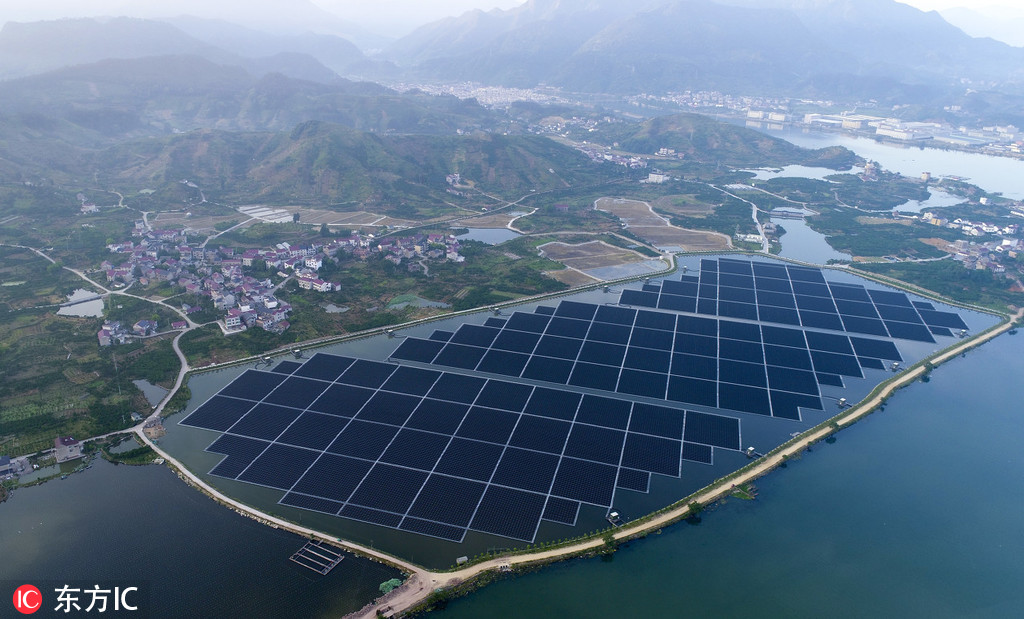 Growth in China's energy consumption remains robust while the forms of energy continued to diversify in 2018, according to an annual report on China's energy development released Sunday by the China Electric Power Planning and Engineering Institute.
Total energy consumed last year reached 4.64 billion metric tons of standard coal, a year-on-year growth of 3.3 percent – a five-year record, according to the report.
Consumption of clean energy, including natural gas, hydropower, nuclear power and wind power, accounted for 22.1 percent of energy consumption last year, up 1.3 percent compared with the same period in 2017.
Non-fossil energy accounted for 14.3 percent, up 0.5 percentage points year-on-year, the report said.
China produced 3.77 billion tons of standard coal last year, up 5 percent year-on-year, a seven-year high. It has also become the world's largest natural gas importer, with a heavier reliance on energy imports.
The annual report estimates that total electricity consumption in 2019 is expected to grow 5.8 percent. Demand for coal is expected to hit 3.95 billion tons, with the power sector still playing a significant role in the consumption of coal.
Consumption of oil is predicted to reach 620 million tons, up 1.6 percent year-on-year, while the growth rate for natural gas consumption is expected to slow, with an annual consumption of 310 billion cubic meters in 2019, up 10.4 percent year-on-year, it said.