China's liquefied natural gas imports surge in March
Share - WeChat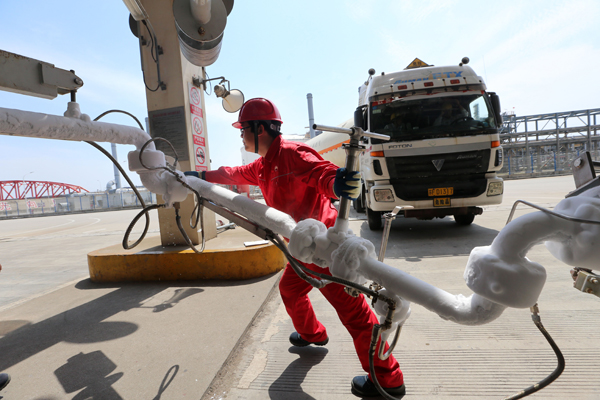 BEIJING - China's imports of liquefied natural gas (LNG) surged last month, as demand remained robust, data from the General Administration of Customs showed.
LNG imports rose to 4.06 million metric tons in March, up 25.2 percent year-on-year.
Economic and industrial production growth, coupled with efforts to reduce stifling pollution levels, have led to surging natural gas demand over the past few years.
China aims to bring domestic natural gas output to more than 200 billion cubic meters by 2020.
Imports of coking coal soared 53.1 percent to 6.14 million tons.
China exported 1.69 million tons of gasoline in March, down 0.6 percent year-on-year. Diesel exports jumped 14.2 percent from a year earlier to 2.71 million tons.