Bridge of dreams brings two halves together
Share - WeChat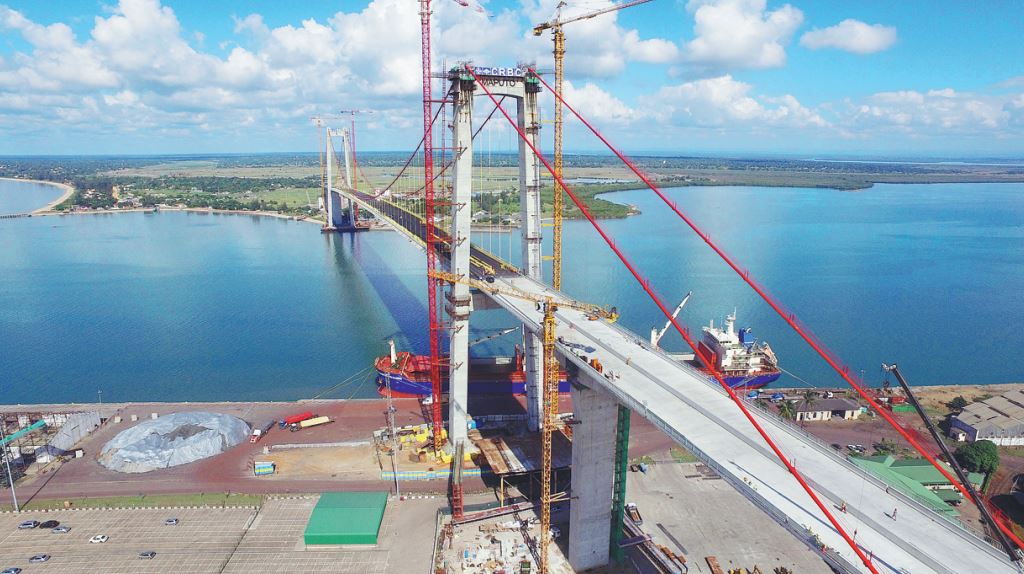 It's so close, and yet it always seemed so far away. To get to the rural district just a few hundred meters away on the other side of the bay, locals used to have to jump on a boat or drive about 160 kilometers-part of that journey on dusty, unsealed road.
Now anyone wanting to get from downtown Maputo, capital of Mozambique, to Katembe, or vice versa, can do so with ease, and in a matter of minutes, thanks to the longest twin-tower suspension bridge in Africa, that hangs over Maputo Bay.
"Mozambique had long planned to build a bridge linking the north and south of the bay, but nothing came of them because of a lack of financing and technological difficulties," said Wang Lijun, vice-president of China Road and Bridge Corporation, which built the bridge.
The Maputo-Katembe Bridge, opened in November after four years of construction, is part of the Maputo Bridge and Link Roads project built by CRBC. It is 187 kilometers long and serves as an arterial highway that directly links Maputo to the border with South Africa, to the south.
CRBC mainly undertakes contracting, investment and infrastructure projects, including roads, bridges, ports and railways, and has operations stretching across more than 60 countries and regions in Asia, Africa, Europe and the Americas.
"China Road and Bridge Corporation has a wealth of experience in building bridges of the highest quality, including many bridges in China that presented even tougher challenges than the Maputo-Katembe Bridge," Wang said.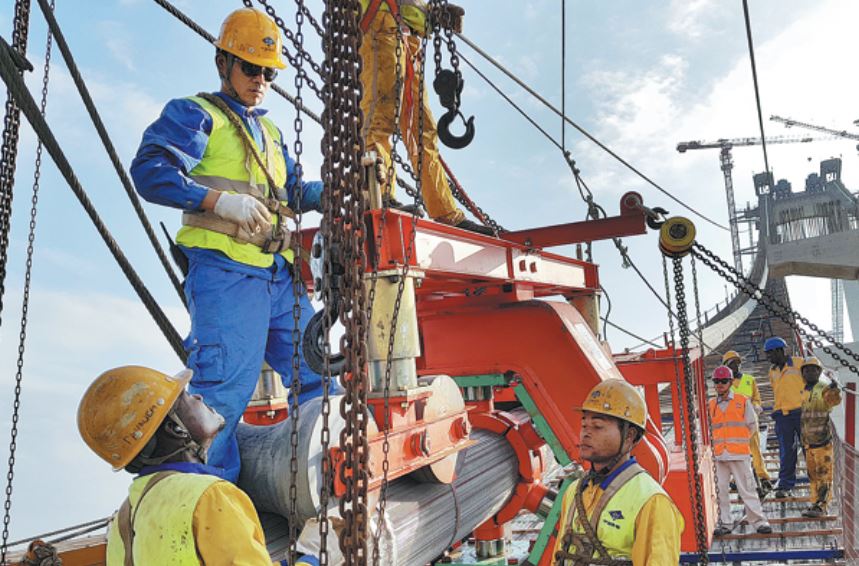 A total of about $786 million was poured into the project, 95 percent of it provided by China through preferential and buyers' loans. China Export and Credit Insurance Corporation, a State-funded policy-oriented insurance company, provided insurance services for the project, which helped the local government secure $680 million in business loans from Chinese banks, greatly reducing pressure on the project's financing.
Mozambique's President, Filipe Jacinto Nyusi, had long nursed ambitions of one day seeing a bridge linking Maputo city center and Katembe, and when it was finally opened in November he said it would greatly facilitate transport and connectivity between Mozambique and other parts of Africa.
Wang said the bridge will give great economic stimulus to Katembe, long underdeveloped because of its poor transport access. It also eases demographic pressures on Maputo, a city with a population of 1.7 million.
"As the bridge was being built the price of land in Katembe rose, and industrial parks are being planned in the region," Wang said. "So the bridge will deliver huge economic benefits."
The project also benefits China. For example, as Mozambique is short of construction materials and equipment, the project has driven the export of more than 70,000 metric tons of steel products and equipment worth $68 million from China.
Even though CRBC was no stranger to building bridges when it took on the Maputo-Katembe project, particular difficulties were presented by the fact that both countries have different evaluation systems and standards of construction, Wang said.
The bridge was designed to Chinese standards but subjected to local and European standards, and the company got a German engineering services provider, Gauff, to oversee the project's quality.
"The Maputo Bridge project demonstrates yet again that China's technology, standards and expertise can be successfully applied anywhere in the world, especially in countries involved in the Belt and Road Initiative," Wang said.
As Chinese companies become involved in building projects overseas, it is important for them to take the initiative to shoulder social responsibilities, he said.
"Once a ferry overturned in waters more than 10 meters deep while crossing Maputo Bay, and we were on the scene very quickly with our speedboats helping to rescue passengers."
To build the bridge the company employed more than 3,800 locals and 500 Chinese, Wang said. The company trained more than 5,500 locals, including welders, lathe operators and drivers.
Solange Monica Zungliza, a local employee who has worked for CRBC for four years, said she has learned many skills in her work, ones that will equip her for life.
"I'm grateful for how much the company has encouraged me to further my studies and achieve a higher academic level, and it has always given me any financial support I need."
Wang said he is proud the Maputo-Katembe Bridge has now become a landmark, one that anybody arriving in the capital, whether by air, land or sea, cannot miss, and it features on postcards.
"By night, when the lights are on, it's especially impressive," he said, and as a landmark it could help boost tourism and attract overseas investment for Mozambique.