Beijing to enlarge collaborative outreach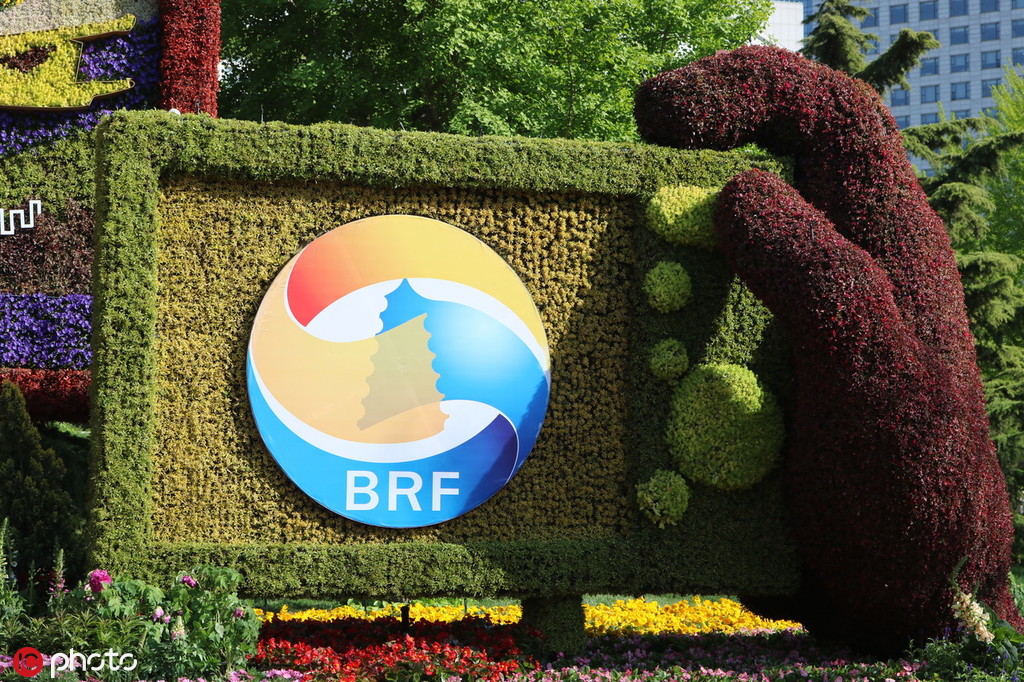 Beijing's municipal government has built bridges between Chinese companies and countries associated with the Belt and Road Initiative in recent years and plans to enlarge its communication in more fields in the future.
Xiong Jiuling, head of Beijing's Foreign Affairs Office, said the capital will make greater efforts in nongovernmental exchange programs this year by enhancing cooperation in commerce, technology, culture, education and urban management with other nations.
"We will employ better arrangements and methods to coordinate different departments to realize our target without increasing government spending," she said.
According to the office, more than 100 social institutions, companies and colleges in Beijing, including the Beijing sub-council of the China Council for the Promotion of International Trade, Beijing Enterprises Group Real-Estate Co and the Beijing Forestry University have participated in nongovernmental exchange projects in countries such as Cambodia, Mongolia, Myanmar and Nepal.
Generally, those Belt and Road projects involve such fields as business cooperation, cultural exchanges, protection of women and children, charity, environmental protection and responses to natural disasters.
In 2018, Beijing and Phnom Penh, Cambodia, became sister cities.
Beijing Enterprises Group has been working on a Sino-Cambodian special economic zone which is planned to be built as a new industrial city.
Qian Xu, president of the group's Real-Estate Co, which is in charge of the project, said the company has completed the regulatory planning process for the special economic zone and will start on infrastructure construction soon.
"The zone is located in a labor-intensive area in Cambodia, which means the project will provide a large number of jobs to local communities," he said. "It is expected that up to 100,000 to 200,000 locals will be drawn to the new economic zone after its completion. They will rise out of poverty by working in this zone."
The project will be beneficial to both China and Cambodia, Qian said.
"Many Chinese companies go overseas to expand their businesses. However, because of a lack of experience and related knowledge, most of them face huge obstacles abroad," he said. "Our company has done overseas business for more than 40 years and will provide a familiar business environment for other Chinese companies in the new economic zone."
Some Chinese companies have decided to join the investment in the new Cambodia project, Qian said, adding that in his opinion, a company should follow the national policy and direction such as Belt and Road Initiative while being profitable at the same time.
"Only in this way can the development be sustainable," he said.
Zhonghao Overseas Construction Engineering Co, a Beijing-based private company established in 2001, has been drilling wells in countries involved in the Belt and Road Initiative, including in Algeria, Ghana, Kenya, Nigeria and Uganda.
Tian Chao, president of the company, said those projects have provided jobs for local people, solved their water problems and helped balance foreign exchange.
"The projects are platforms for more influential good things that we can do for those countries," he said.
The company said it has drilled about 10,000 wells in 275 projects in those countries, with a total contract value of $510 million. The wells ensure that more than 20 million African people can drink clean water, Tian said.
At present, the company employs around 200 Chinese in Africa, with an average age of 30. The company has been investing in projects that are beneficial to local communities in Africa, with the help of Beijing's Foreign Affairs Office.