China officially launches green development coalition under BRI
Share - WeChat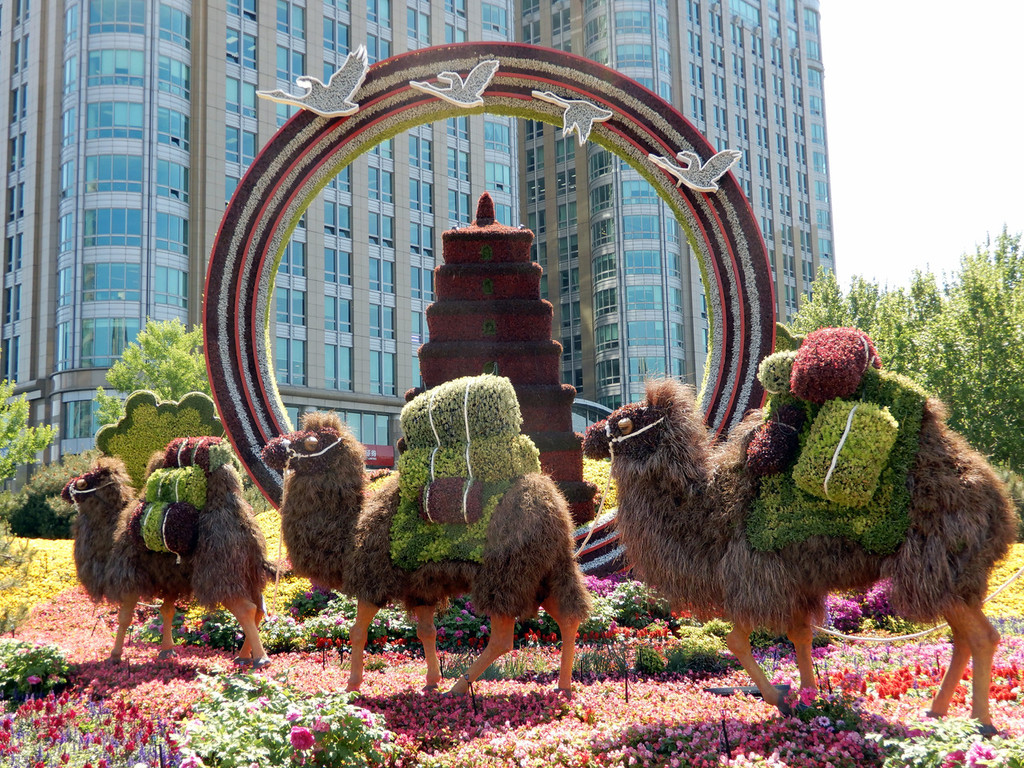 China's top environmental watchdog together with partners from home and abroad on Thursday launched a green development coalition under the Belt and Road Initiative (BRI) in Beijing.
The announcement was made on the sidelines of the ongoing second Belt and Road Forum for International Cooperation.
Of the more than 120 institutions comprising the coalition, around half are environmental authorities, international organizations, international institutes or companies from 25 Belt and Road countries, according to the Ministry of Ecology and Environment.
The coalition was proposed by President Xi Jinping when he addressed the first Belt and Road Forum for International Cooperation in May 2017.
"I congratulate the government of the People's Republic of China and the members of the Belt and Road Initiative for this important effort.
"China has a lot to show in terms of lessons and experiences that offer insights to other countries," said Joyce Msuya, United Nations Environment Programme acting executive director.
Msuya made the remarks addressing the Thematic Forum on Green Silk Road, where the coalition was launched.
"UN Environment Programme, together with our UN sisters, we see the potential to support beneficiary countries of the Belt and Road to promote sustainable development, to provide the support to build capacities to safeguard nature, and ensure we have the very best of science and platforms and partnerships to make informed decisions," she said.
Li Ganjie, minister of ecology and environment, said BRI shares a common goal with the UN's 2030 Agenda for Sustainable Development, and called for a green Belt and Road under the principles of "co-construction and sharing".
"We should build consensus and offer Belt and Road countries and regions more green public products through the construction of a green Belt and Road, while effectively promoting the implementation of the 2030 Agenda for Sustainable Development," he said.
A BRI big data platform was also launched at the forum.
With five sub-platforms, including the Shanghai Cooperation Organization Environmental Information Sharing Platform and Green Supply Chain Platform, the program will provide environmental data support to Belt and Road countries, including environmental protection concepts, laws, regulations and standards, environmental policies and management measures, technical exchange, and industry cooperation.