Washington should embrace BRI: Chinese ambassador
Share - WeChat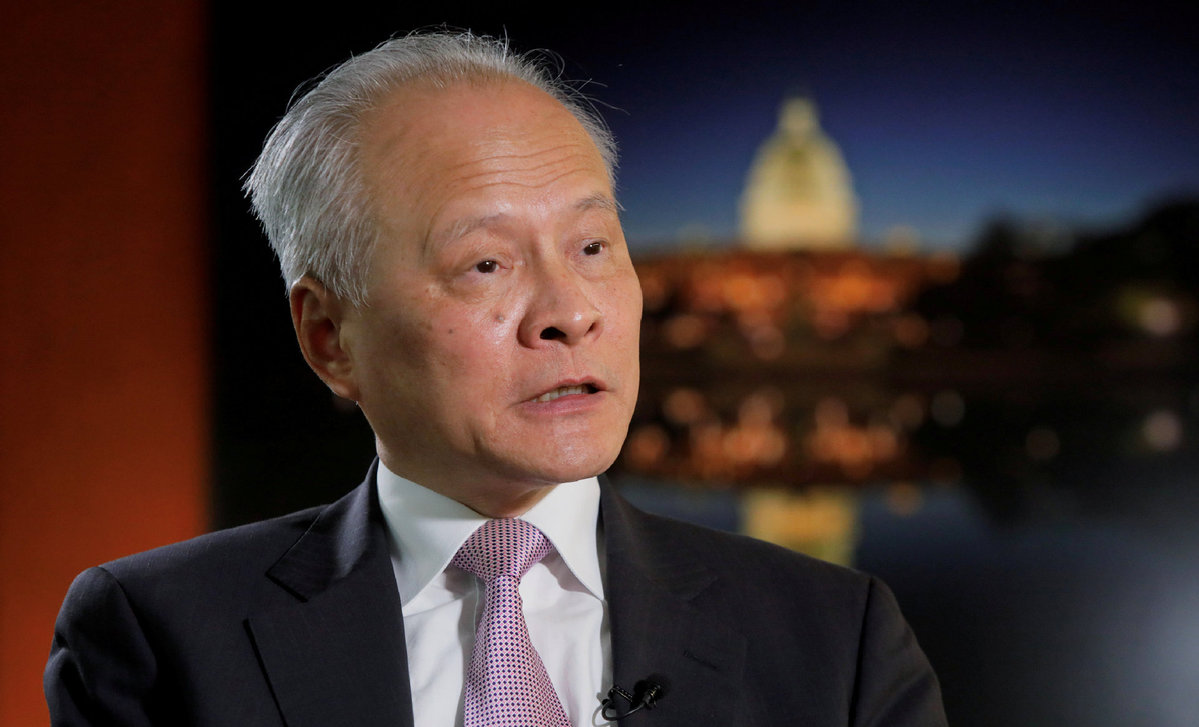 WASHINGTON - Washington should embrace the opportunities associated with the China-proposed Belt and Road Initiative (BRI), Chinese Ambassador to the United States Cui Tiankai wrote in an article appearing Tuesday on the Fortune magazine's website.
Referring to the BRI as "the most ambitious development project in history," Cui said the scenario where China and the United States -- the world's two largest, most vibrant economies -- collaborate on the initiative "is no fantasy."
Proposed in 2013, the BRI "will eventually connect a vast swath of the world, creating huge yields in economic activity, and wiring the world together as never before," Cui said.
"The United States remains on the sidelines, and this has implications not only in terms of missed opportunities for growth in the US, but for the cause of global development which needs the ingenuity and the industry of the U.S," the ambassador said.
As the Chinese economy is transitioning "from a phase of rapid growth to a stage of high-quality development," the Chinese government also pursues "quality development in BRI cooperation," Cui said, adding that BRI projects are designed to conform with international laws and norms and meet international business practices and operating models.
"There are countless opportunities to US corporations available through BRI projects," the ambassador said, citing US companies such as Honeywell International, General Electric, Caterpillar and Citibank, all of which have been involved in the BRI to varying degrees.
"My suggestion is that the US embrace this opportunity," Cui said.
The ambassador's article came two days before the second Belt and Road Forum for International Cooperation (BRF) is to be held in Beijing on April 25-27.