Opera on ancient princess benefits Tibet herdsmen
Share - WeChat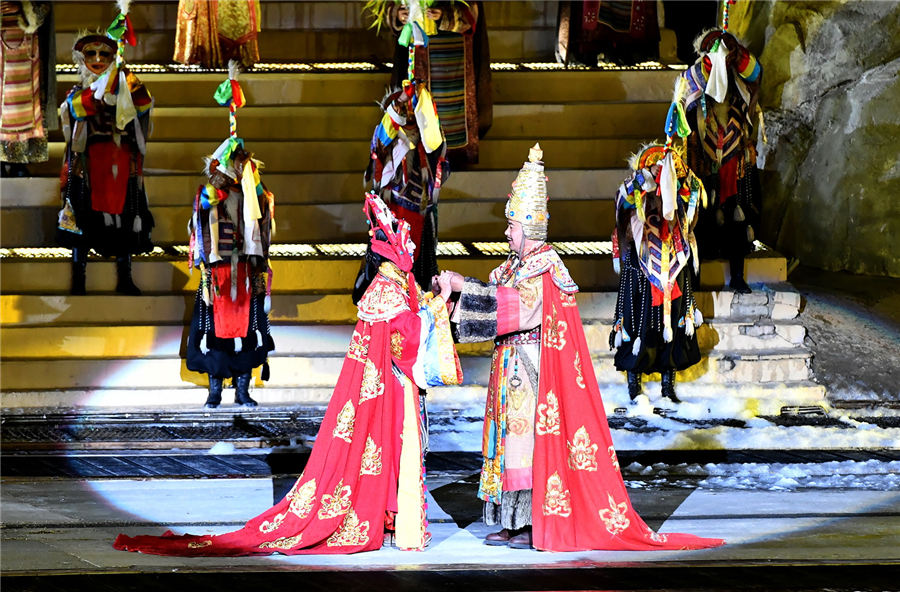 An opera based on the life of a Tang Dynasty (618-907) princess has become a surprise hit in the Tibet autonomous region.
The outdoor opera Princess Wencheng was first presented in Lhasa in 2013 and has been an important tourist attraction ever since, along with the Potala Palace and Jokhang Temple.
In 90 minutes, the opera tells the story of Princess Wencheng, who traveled from Chang'an (today's Xi'an, Shaanxi province) to marry Tibetan King Songtsen Gampo more than 1,300 years ago.
The historical story is recorded in the murals of the palace and in the temple, which is renowned worldwide for the statue of Buddha Sakyamuni brought by Princess Wencheng.