Must-see travel spots in Washington, DC.
Share - WeChat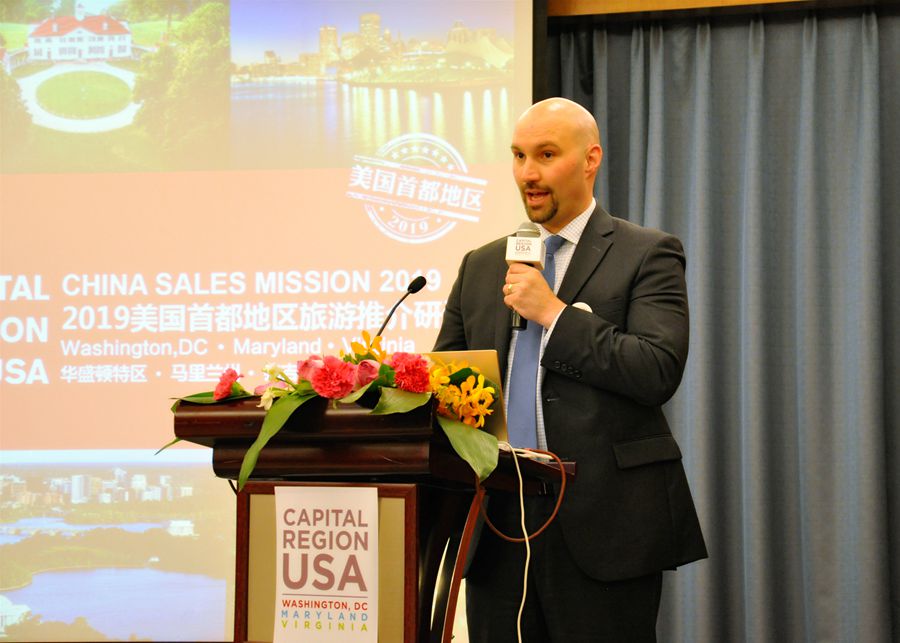 2019 Capital Region USA China Sales Mission Media Interview Session was held in Beijing on April 19. The session mainly introduced famous view spots and entertainments in the capital region in the USA.
China continues to be CRUSA's strongest market with 300,600 Chinese visitors in 2017, spending $655,728,533 in DC. To attract more Chinese tourists, CRUSA promotes more specific tourism subjects in capital region.
Besides scenic travel, CRUSA also provides some educational travel in Washington, DC. There are many university activities such as school tours, summer camps, executive programs and study tours. The subjects of study tours include History, Art, Leadership, Science and Recreation. Students can attend interactive learning workshops featuring fun activities such as bike rides, boat tours and Broadway shows.