China's Luckin Coffee files for US IPO to raise $100m
Share - WeChat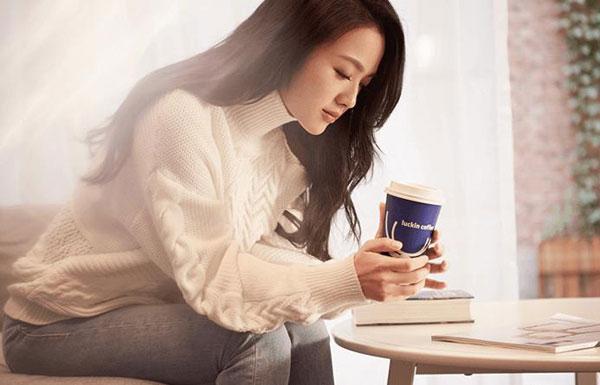 NEW YORK - Chinese coffee chain retailer Luckin Coffee filed on Monday for an initial public offering (IPO) with the US Securities and Exchange Commission (SEC), with plans to raise $100 million.
The retailer, viewed as a strong rival for Starbucks in China, intends to list under the symbol LK on the Nasdaq. Pricing terms of the IPO remain vacant in the filing.
Credit Suisse, Morgan Stanley, CICC and Haitong International are the joint bookrunners on the deal.
Seen as one of the unicorn startups in China, the firm rapidly rose to fame with its ordering services through its mobile phone apps, coupled with pickup and delivery options, which features coupons of high discounts for additional coffee purchases.
The fast-growing company also provides professional coffee services for large enterprises and mid-high end office buildings, alongside brick-and-mortar coffee shops in main shopping centers and office districts.
Within 18 months, the brand expanded from a single trial store in Beijing to 2,370 stores in 28 cities in China as of March 31.
The company also had over 16.8 million of cumulative transacting customers as of March 31. In addition, its customer repurchase rate in 2018 exceeded 54 percent.
Founded in 2017, Luckin Coffee qualified as an "emerging growth company" with less than $1.07 billion in revenue for the last fiscal year, according to its latest filing with the SEC.
An emerging growth company may take advantage of specified reduced reporting and other requirements that are otherwise applicable generally to public companies.
The coffee chain booked $195 million in sales for the 12 months ending March 31.
In April, the company issued 173,182 convertible redeemable preferred shares to certain investors to raise $150 million in aggregate, including private funds managed by BlackRock.