The best of Chinese film showcased at festival
Share - WeChat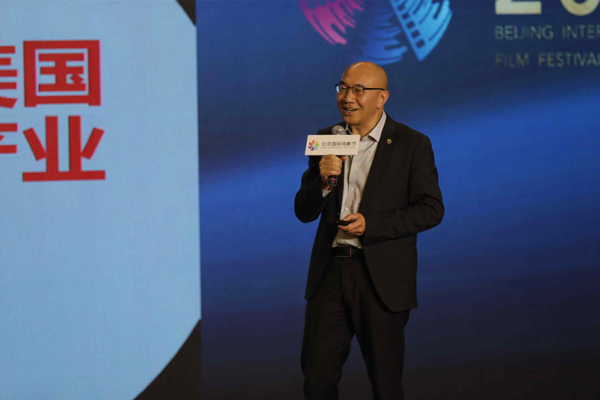 The ninth Beijing International Film Festival, held April 13-20, featured a selection of exciting productions and highlighted new ideas from film practitioners.
Going global on streaming platforms
Having attended festival pitches in Beijing for many years, Feng Wei, Motion Picture Association of America China president, is impressed by the increasing influence of newcomers.
"The projects are more mature than what I have listened to for the past few years. Besides sci-fi stories, there are quite a few genre films as well," Feng said. "Every work is well-supported by a group of professionals, who have a very keen market sense."
Feng is positive about the future of Chinese film.
"I think making movies in China is a blessing. We have an audience who are open to various types of motion pictures. Regardless of the budget and scale of the production, people will appreciate a good story," Feng said.
Netflix plays a crucial role in increasing the overseas distribution of Chinese films.
"The entire North America has around merely 40,000 screens, which makes it very difficult for Chinese productions to reach a broad audience, although Chinese film is among the best international performers in the American market," Feng said.
Netflix has acquired the streaming rights for The Wandering Earth, China's first science fiction blockbuster, as well as many Chinese online drama hits such as Day and Night (Bai Ye Zhui Xiong), Eternal Love (San Sheng San Shi), and the recent food documentary Flavorful Origins (Feng Wei Yuan Chan Di).
"Streaming platforms may offer Chinese filmmakers a new path to gain global viewership," Feng said. "With outlets covering many countries and many languages, they provide extensive supports for Chinese productions."
Most Popular