Sino-French festival focuses on female artists this year
Share - WeChat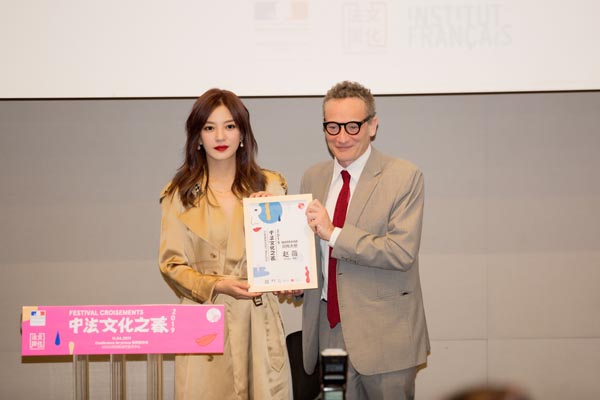 The 2019 Croisements Festival recently announced its repertoire, featuring 50 cultural events from April 26 to July 6 across 35 cities in China.
This marks the 14th year of the festival, which is a series of artistic and cultural exchanges between France and China.
Wenzhou in Zhejiang province and Huizhou in Guangdong province will join the growing list of "partner cities" this year.
The program "strives to ensure a territorial network" for French culture to be present and visible in as many cities as possible, says Robert Lacombe, counselor for cooperation and cultural affairs at the French embassy in Beijing.
Actress Zhao Wei, contemporary artist Xu Bing, and musician and producer Gao Xiaosong are the "ambassadors" of this year's festival.
The event will showcase works by Chinese and French artists through visual-arts exhibitions, plays, dances, circus, music and films.
The Marcel Duchamp Prize exhibition, this year entitled Traveler, There Is no Path, will kick off the celebrations. The prize was established in France in 2000 to promote contemporary art. This year will be the third time the works by prize winners and nominees will be shown at the Croisements Festival.
Most Popular