China-produced disaster film 'SkyFire' to debut worldwide
Share - WeChat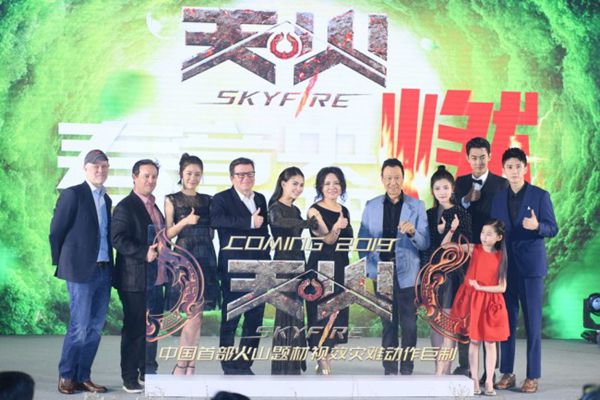 SkyFire, a Chinese action disaster movie directed by Hollywood film director Simon West, is to hit the global screen later this year.
Initiated and invested by Chinese, the film has over 500 cast and crew members from 17 countries, featuring Chinese actors including Wang Xueqi, Hannah Quinlivan and Dou Xiao.
With spectacular visual effects, the film of how a geologist saves people trapped on SkyFire Island in the aftermath of a sudden volcanic eruption.
"It is a big action adventure, but what attracted me is the emotional call," said Simon, known for directing blockbuster action films, such as Con Air, Lara Croft: Tomb Raider and The Expendables 2.
"After seeing the behind-the-scenes story of this movie, I feel Chinese film has come a long way," said Sidney Ganis, former president of the Academy of Motion Picture Arts and Sciences.
Most Popular