China teams to attend final of British Prince Andrew's entrepreneurs competition
Share - WeChat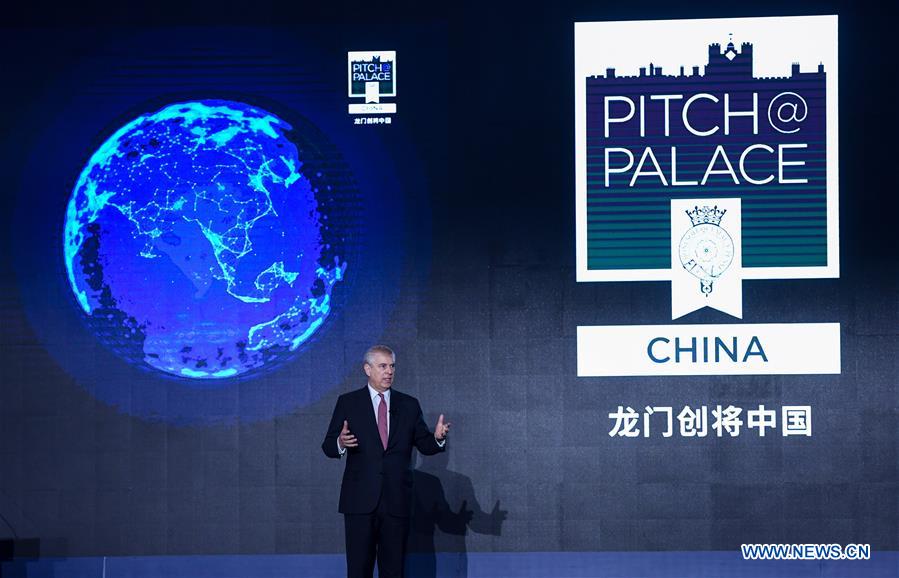 SHENZHEN -- Three Chinese companies have been picked as the finalists in Pitch@Place China to attend the global final in London, according to the event organizers.
Founded by British Prince Andrew, the Duke of York, in 2014, Pitch@Palace is a platform that supports entrepreneurs in accelerating and amplifying their ideas. Pitch@Palace China began in 2017, with the purpose of providing support to outstanding entrepreneurs by consolidating quality resources from both China and Britain.
This year, audio technology company Incus Co. Ltd., e-signature company Tsign and Zhuhai Resproly Bio Pharmaceutical Co. Ltd were selected as the top three finalists in the event held in Shenzhen, a boomtown in south China's Guangdong Province.
Prince Andrew, who was present at Pitch@Palace China event, said it would improve collaboration, and promote technology transfer and exchanges of personnel and businesses.
He also noted that in the future a laboratory would be set up in Shenzhen to incubate and accelerate the growth of startups.
More than 30,000 startups participated in the China event this year, of which 42 were selected to compete in fields including biotechnology and diagnosis, network security, data management and analysis, education and consumer technology.