Tummy treats, the Asian way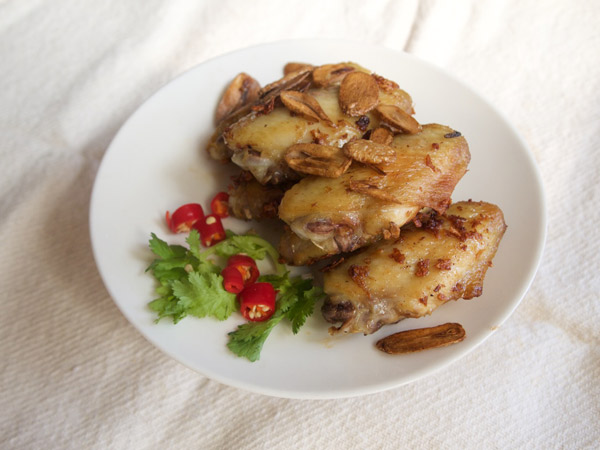 Garlic Chicken Wings
24 chicken wings, cut into sections
300 g garlic, finely minced
Salt and peppergrass mix
Rice flour for dredging
Marinate chicken wing sections in minced garlic and a tablespoon each of salt, and black pepper. Place in large ziplock bag overnight. Place 500 g rice flour (not glutinous) in a large plastic bag.
Prepare oil for deep frying. Dredge chicken wings by popping into the bag of rice flour. Shake well to coat. Place wings in a sieve and shake to remove excess flour. Deep fry eight minutes. Drain. To reheat, use air fryer and heat five minutes. Serve.
Pungent garlic makes these chicken wings irresistible and they are the ultimate beer food. A little like Buffalo wings in Western bars.
paulined@chinadaily.com.cn