Han, Li make history as WNBA draft picks
Share - WeChat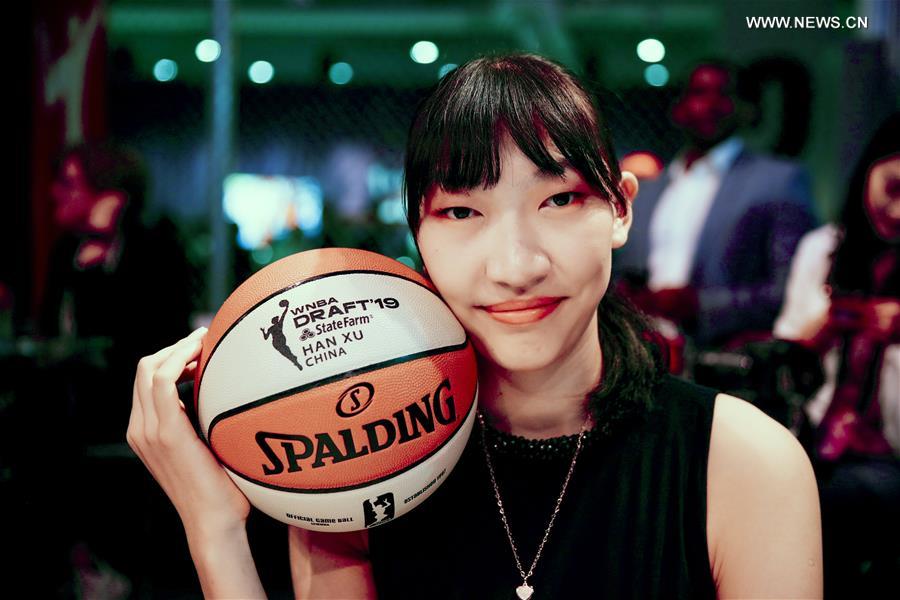 First time two national team players selected by US-based pro league
With a towering frame and versatile skill set reminiscent of Yao Ming, teenage center Han Xu is determined to make her presence felt in the Women's National Basketball Association.
Thursday (Beijing time) marked the first time two members of China's national team-Han and forward Li Yueru-were selected in the WNBA draft, with the New York Liberty taking Han 14th overall and the Atlanta Dream making Li the 35th selection.
Han became just the second player from China drafted directly to the league after Zheng Haixia was selected by the Los Angeles Sparks (16th overall) in the inaugural WNBA draft in 1997.
Three other Chinese players-Sui Feifei, Miao Lijie and Chen Nan-previously played in the WNBA.
Han said the efforts of her senior compatriots inspired her to follow their path to the US pro league.