Unigroup has 1st 5G chipset for IoT devices
Share - WeChat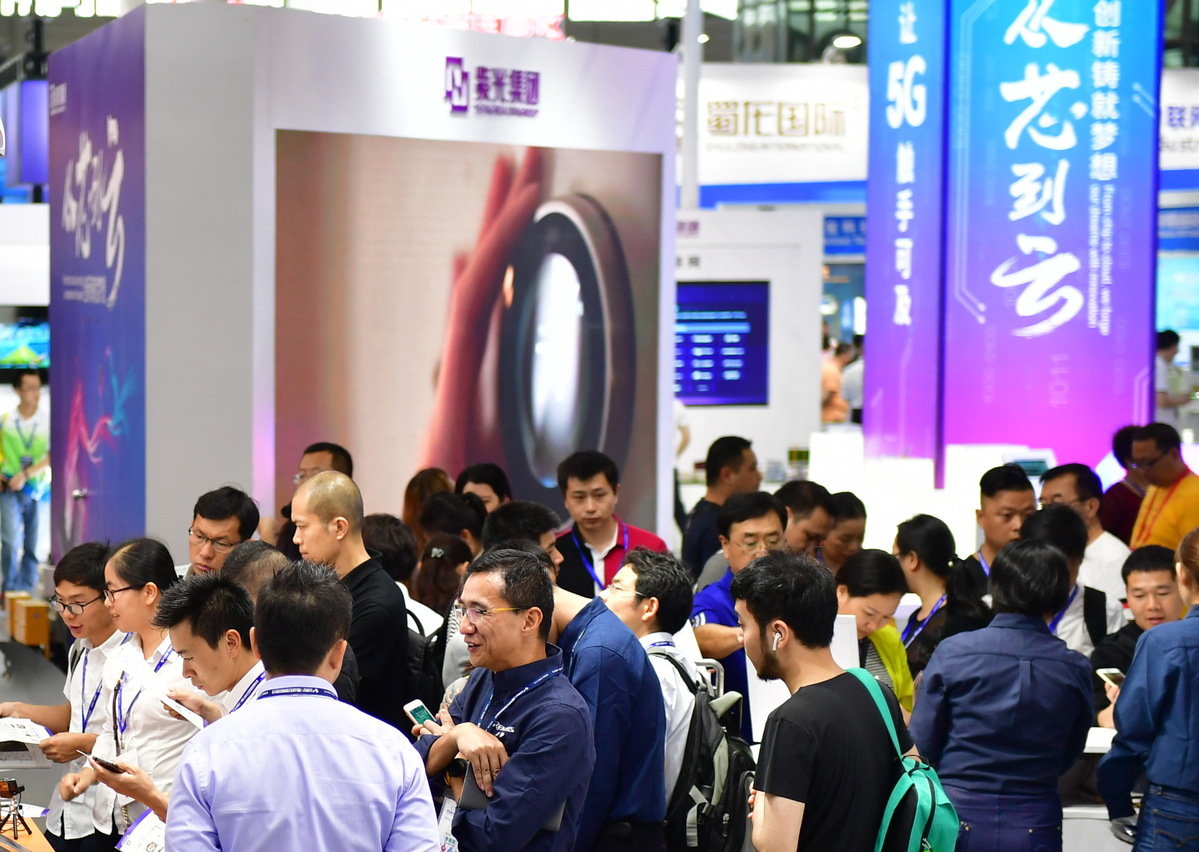 Move part of efforts to achieve rapid growth in the semiconductor industry
Chinese technology conglomerate Tsinghua Unigroup has unveiled its first 5G chipset for the internet of things devices, as it strives to pounce at the big opportunities brought by fifth-generation mobile communication technology.
The move is part of broader push by Chinese companies to achieve rapid growth in the semiconductor industry by upgrading chip design, packaging and manufacturing capabilities in order to better prepare for the upcoming 5G-enabled connected era.
Unisoc Technologies Co, a core chip subsidiary of Tsinghua Unigroup, said the IVY510 chipset can provide users with a premium experience for high data-rate mobile broadband services such as streaming augmented reality and virtual reality, as well as 4K and 8K high-definition video.
With its flexibility, IVY510 can be used in a wide range of 5G devices, including residential customer premises equipment and IoT devices.
"IoT will generate bigger opportunities than smartphones in the 5G era. Unisoc's years of experience in enabling all kinds of connections and offering a whole set of solutions can give us a unique edge in the IoT," said Zhou Chen, vice-president at Unisoc, on the sidelines of the China Information Technology Expo in Shenzhen on Tuesday.
According to him, IVY510 is going through various tests and products powered by the new chipset will hit the market in the fourth quarter of this year.
Unisoc is a leading fabless semiconductor company. It came into existence after its parent company acquired Spreadtrum Communications Inc, the world's third-largest mobile phone chipmaker, in 2013, and RDA Microelectronics Inc, the fourth-largest, in 2014.
The company started research on 5G five years ago and has built the MAKALU 5G technology platform, whose semiconductor intellectual properties and algorithms enable Unisoc to develop chips for 5G smartphones and IoT devices. Unisoc accounts for 40 percent of India's mobile phone chip market and its mobile phone chips are also widely used in Africa.
China is the world's largest semiconductor market. It spends more on importing chips than it does on crude oil imports. In 2018, its chip imports exceeded $300 billion for the first time, up from $260 billion in 2017, data from the Ministry of Industry and Information Technology show.
Amid such robust demand, China's indigenous chip sector is working hard to beef up its capability. Last year, the country's semiconductor industry recorded 653.2 billion yuan ($97.3 billion) in sales revenue, up 20.7 percent from a year earlier and faster than the global average.
Established tech companies including Huawei Technologies Co and a string of startups such as Horizon Robotics Inc are all upping their ante in the chip sector to reduce heavy reliance on foreign processor makers.
Ding Wenwu, president of China Integrated Circuit Industry Investment Fund Co Ltd, said thanks to the joint push of the whole chip industry chain, significant progress has been made, but more efforts are needed to promote the application of homegrown chips.