China dairy giant Yili to buy back 2.5 to 5 pct stake within 12 months
Share - WeChat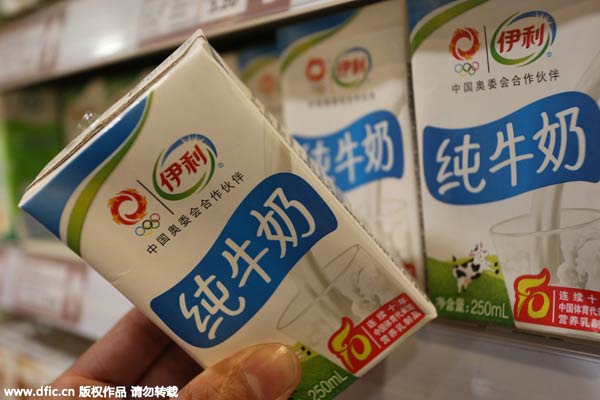 SHANGHAI -- Chinese dairy giant Inner Mongolia Yili Industrial Group Company Limited plans to buy back 2.5 to 5 percent of its outstanding shares within the next 12 months.
In a filing to the Shanghai Stock Exchange, Yili said it will use its own funds to buy back about 151.95 million to 303.91 million of its yuan-denominated shares through call auction trading at a price of no more than 35 yuan per share in Shanghai.
The shares to be bought back in the following 12 months will be used for stock incentive compensation, it said.
Boosted by the share buyback plan, shares of Yili jumped 8.32 percent to close at 31 yuan Tuesday in Shanghai.