Coca-Cola banks on innovation for growth
Share - WeChat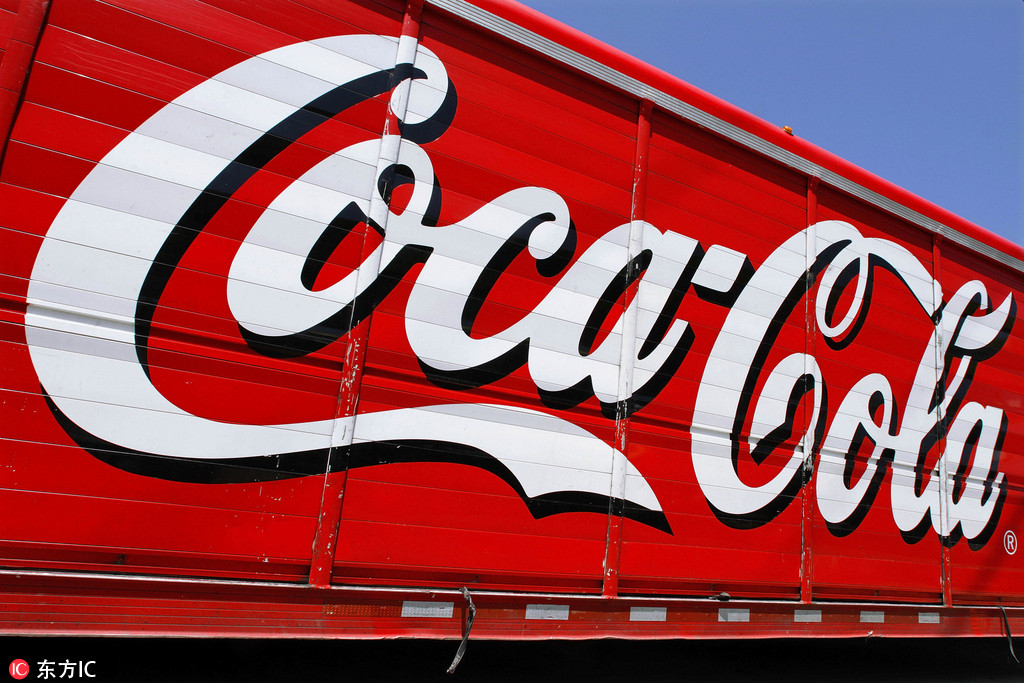 Beverages major Coca-Cola Co will launch more innovative, localized beverages, and further strengthen its digital connections with Chinese consumers, a top company official said.
Curt Ferguson, president of Coca-Cola in China, said the company's goal is to continue to provide Chinese consumers with expanded beverage choices.
According to Ferguson, Coca-Cola will continue to innovate on flavors and ingredients, both with existing brands and new products, to cater to specific consumer needs and preferences as it evolves into a beverage company with a portfolio of consumer-centric brands.
On the Chinese mainland, Ferguson said that the company offers consumers a wide variety of choices with over 60 beverages under more than 20 brands.
Globally, the strong growth was seen in sparkling soft drinks, water, enhanced water, sports drinks, tea and coffee, he said.
Sales of sparkling soft drinks grew by 2 percent in the last fiscal year, driven by strong growth in China and India as well as across Central and Eastern Europe. Water, enhanced water and sports drinks grew 3 percent year-on-year, driven by strength in single-serve packagings in China and premium offerings in North America. Tea and coffee grew 1 percent for the year, largely driven by innovation and new product launches including Georgia Craftsman in Japan and Authentic Tea House in China.
Coca-Cola's Asia-Pacific research and development center in Shanghai has in the last two years been a major catalyst in providing tailor-made products for Chinese consumers, including Authentic Tea House, grain based or plant protein beverages, ChunYue Fiber Water, Coke Plus, Sprite Plus, Schweppes Plus C, and Sprite Zero.
Zhu Danpeng, an independent analyst on the food and beverage sector, said Coca-Cola has been active in innovations in product design, packaging, and distribution. But in an era where Chinese consumers are becoming increasingly health-conscious, the company will have to focus more on driving growth in the non-soda category to stay ahead of its rival PepsiCo.
Last year, Coca-Cola acquired international coffee brand Costa from parent company Whitbread Plc for $5.1 billion. The sale is expected to boost the company's presence in the fast-growing coffee business, which is still considered a booming market, in China.
In addition to a robust innovation pipeline, the company is finding more ways to embrace a digital future, said the president. The company has utilized a range of e-commerce platforms, online meal ordering and home delivery applications to expand their touch points with consumers.
"Digitalization has allowed us to more easily personalize content or entice the consumer through targeted offers, which was harder to do in the past," said the president. "Digital marketing, or engaging with consumers via digital media, is one strategic area where Coca-Cola is seeing success."
The company said its business to consumer business showed impressive growth on Nov 11 Singles Day festival last year. Both the digital B2C and B2B businesses grew by over 40 percent for the year and accounted for over 5 percent of revenue.