Libya desperately requires national reconciliation: China Daily editorial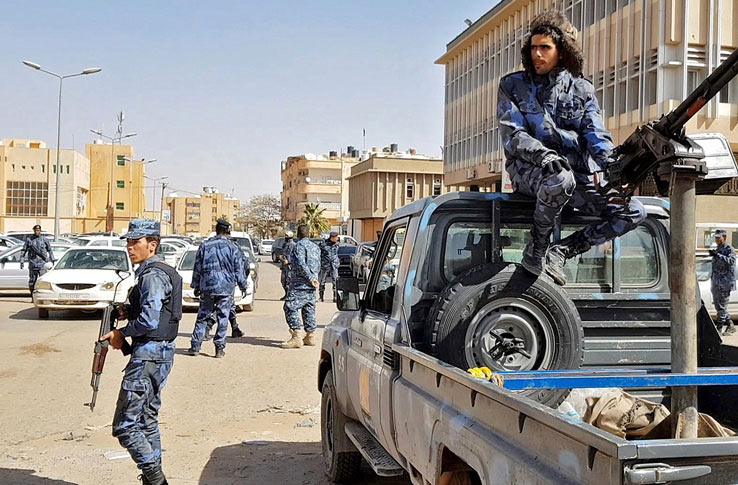 The last thing most Libyan people need or want is a civil war. But that is what seems about to take place in the African country.
The eastern-based military forces led by General Khalifa Haftar launched a military operation on Thursday in an attempt to take over western Libya, the capital Tripoli in particular, where the UN-backed government is based.
It was reported that Haftar's forces had taken full control of Tripoli International Airport on Sunday, but that their advance had been slowed by forces loyal to Fayez al-Sarraj, the head of UN-backed Libyan government, who has accused Haftar of betraying him with the military offensive.
Haftar's action came ahead of a national conference the United Nations has organized in the southwestern town of Ghadames on April 14 to 16, which is meant to call for national reconciliation in order to drag the country out of its prolonged factional anarchy.
The military operation Khalifa Haftar's Libya National Army has jeopardized the conference and likely plunged the country into a full-scale civil war.
Foreign ministers from the G7 countries expressed their "deepest concerns" about the tense situation in Libya on Saturday and have called on all parties to show restraint and willingness to compromise and put the interests of the Libyan people first, while reiterating that Libya's oil facilities, production, and revenues belong to the Libyan people, and must not be used by any party for political gain.
It is high time that the international community, regional partners and multilateral organizations threw their weight behind the UN efforts to bring an end to the chaos that has plagued the northern African country for nearly a decade.
The violence and political instability in Libya since Muammar Gadhafi was overthrown in 2011, has helped terrorist cells to flourish and put the security of the Maghreb region at risk because of the political division between the two rival factions struggling for legitimacy.
It is for the UN and international community to convince the two sides of the reality that there will be no winner in a civil war, which will only further deteriorate the situation in Libya and bring more suffering to the Libyan people.
Of course, it will be very hard for the two sides and many militias belonging to different parties to put the interests of the Libyan people and country before their own.
But they need to be convinced that it is always better to sit down for talks. They should seek to resolve their differences at the conference the UN has helped to convene. As long as all different parties wish to reconcile for the interest of Libyan people, a way out can be found.
Today's Top News
Editor's picks
Most Viewed