China's contemporary art draws spotlight
Share - WeChat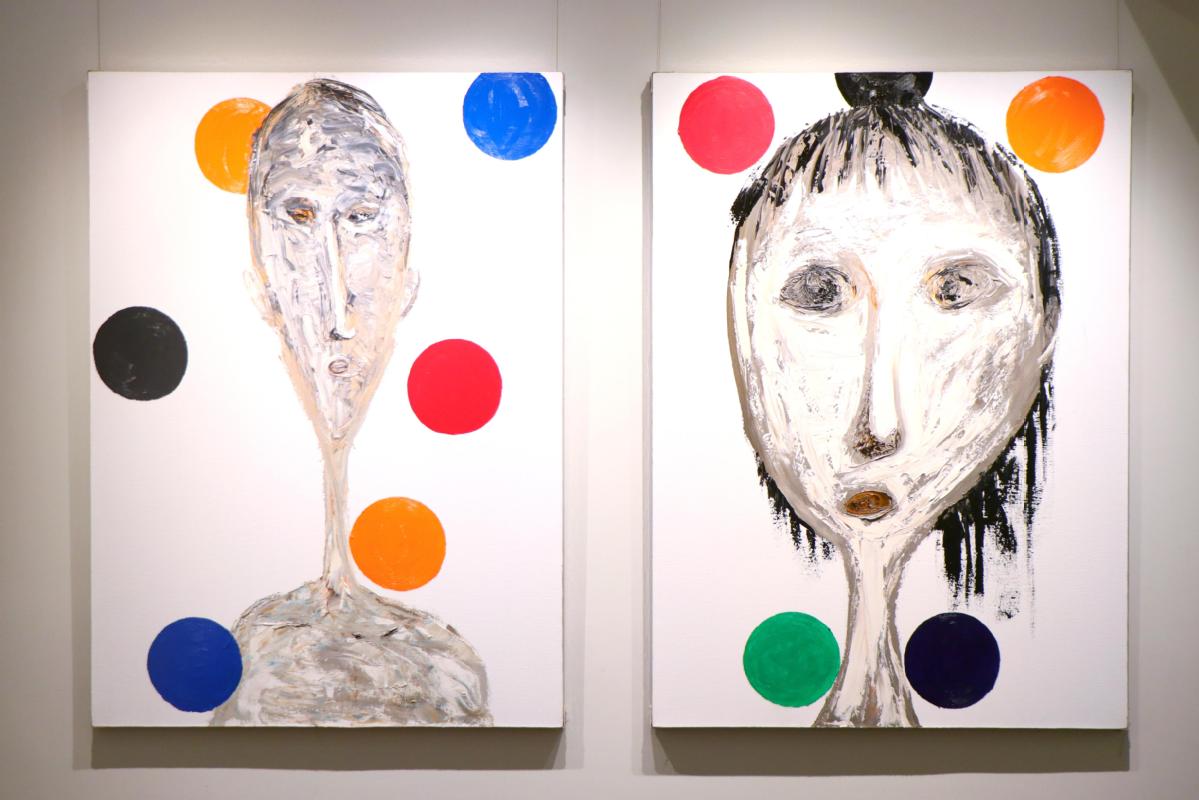 Compelling area
The Chinese art market accounted for 19 percent of global art sales last year, according to a UBS/Art Basel report.
Dominic Ng, CEO of East West Bank, which donated funds to help the LACMA buy Zeng's painting, said in a statement, "Chinese contemporary art has emerged as one of the most compelling areas of the global art landscape."
He said the purchase showcased "a broad range of artistic voices and contributes to the ongoing cultural exchange between the East and the West".
Galleries said one reason contemporary Chinese painting has become the new favorite for art investors worldwide in recent years is the global vision and universal thoughts expressed by Chinese artists.
The Greene Naftali Gallery in the Chelsea district of New York, a show of Zhao Gang's work running through April 19 has attracted plenty of attention, according to the gallery's art director, Eleonore Hugendubel.
She said the gallery owner was drawn to Zhao's work because of the strong link to Chinese and Western cultures.
"The fact that his artworks cross international zones and he comfortably works in both cultures simultaneously is very interesting," Hugendubel said.
She added that there are several reasons behind the emerging contemporary Chinese art market. One of the most important is that cultural and economic exchanges between China and the US have grown dramatically in recent decades.
Xu Lei, who is known for using gongbi, a Chinese imperial painting technique that dates to the Tang (618-907) and Song (960-1279) dynasties, is an example of how elements from a different culture and art genres can be integrated.
In his painting Interacting Trees, exhibited for Asia Week by the Beijing gallery Ink Studio, Xu uses the technique to create a garden landscape that integrates scenes that could be from paintings from 15th-century Persia, 18th-century France and the Song Dynasty in China.
Craig Yee, co-founder of Ink Studio, said, "For him, this is a metaphor for the cultural space that we all inhabit today.
"We are all basically globally constructed cultural citizens-the idea is highly represented in these paintings," he said, adding that the metaphors Xu presents with his paintings will endure for years.
Xu is one of four contemporary Chinese artists whose works were brought to New York by Ink Studio. All four are deeply rooted in traditional Chinese art, but innovate to form their own styles.
Yee said: "There's growing interest in this group of artists. The collecting base for this kind of contemporary ink work is very strong."
Cui Qiao, president of the Beijing Contemporary Art Foundation, said, "In recent years, many young contemporary Chinese artists have created pieces that are very global and international."
These artists grew up influenced by the internet and globalization, as well as China's 5,000-year-old culture and history, all of which has given them a unique global perspective with a rich cultural legacy, Cui said.