Domino's bullish on China market
Share - WeChat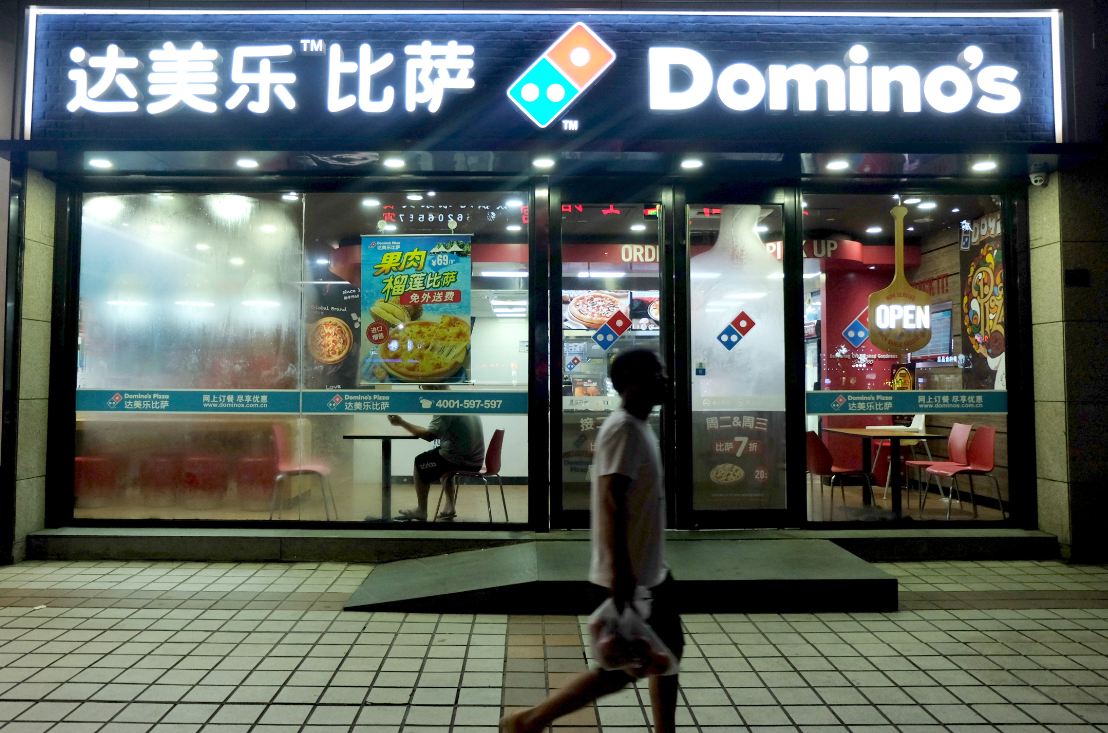 Pizza chain eyes greater presence in nation with 500 to 700 stores in five years
Rising demand from the younger generation and increased online sales are prompting US pizza chain Domino's to further expand its presence in China.
The company said it aims to have 500 to 700 stores in China during the next five years, compared with the 200 now. The brand is currently operating in eight Chinese cities-Beijing, Shanghai, Guangzhou, Shenzhen, Nanjing, Suzhou, Hangzhou and Tianjin.
"With a large population and strong economic growth, China is an incredibly important market for us," said Joe Jordan, executive vice-president of international operations at Domino's.
"The younger generation in China have greater interest in Western food and they have higher demand for speed and taste. This offers huge opportunities for Western brands. Meanwhile, rapid development of online food delivery platforms in China has also pushed growth of the food delivery market, bringing more business to the company."
Around 70 percent of its orders in China come from delivery orders, according to Domino's.
The company generated $13.5 billion in total sales in 2018, with a net income of $362 million.
Among all the international markets, China achieved the highest growth rate last year with over 30 percent, said Jordan.
"We grew, overall as a business, about 10 percent when we look at total retail sales - that's new stores as well as our existing stores, whereas the Chinese market grew three times that rate," he said.
He expects the Chinese market to maintain the growth rate in the next five years.
To serve the growing consumer base, the company is working to use advanced technologies in its delivery service, like drones and robots.
It is planning to open a flagship store in Shanghai later this year, in which high-tech devices could be deployed to deliver pizza for customers.
"The technology has changed and consumers have obviously changed. We try to make sure we match what they're doing and what makes it easy for them," Frank Krasovec, chairman of the board of directors of Domino's Pizza China, said.
According to the Pizza Power Report 2018, an industrial report by PMQ Pizza Magazine, global pizza sales hit $144.7 billion last year, with China accounting for $3.6 billion. It is expected that sales in China will grow 21.6 percent in the next five years.
Known for its quick delivery service - the company gives a 30-minute promise - Domino's deliverymen are all self-employed.
Jordan acknowledged that the growth of third-party food delivery platforms in China such as Meituan-Dianping and Ele.me could bring more competition to its business, but he also believes it would be beneficial to the company's long-term development.
"First, I think, as we have seen here in China, it brings more awareness to the benefits of food delivery in general and gets more consumers used to that happening. And second, it can help highlight how good we are at food delivery and it pushes us to be better at food delivery all the time," he said.
The share price of the US-listed company dropped 1.7 percent to close at $245.2 on April 2.