China's transport investment up 8% in Jan-Feb
Share - WeChat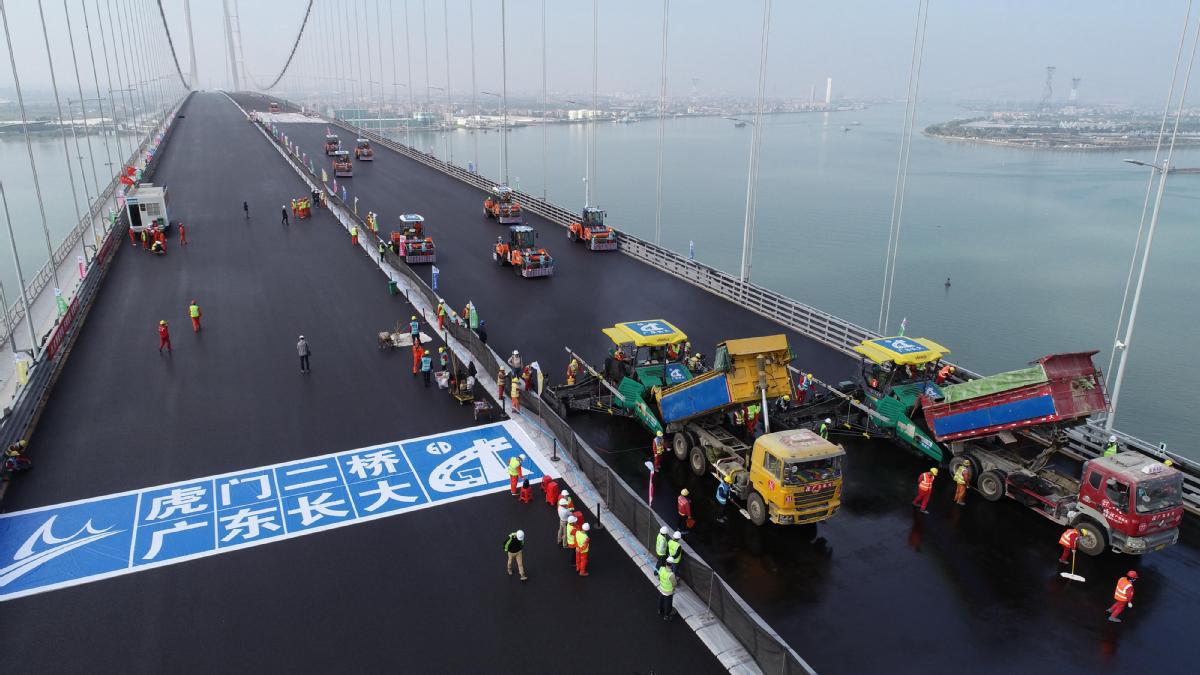 BEIJING - China's fixed-asset investment (FAI) in transport saw rapid expansion in the first two months of this year, according to the Ministry of Transport (MOT).
From January to February, the FAI reached 271.7 billion yuan ($40.44 billion), up 8 percent year-on-year, the ministry said in a statement.
Road construction took the lion's share of the FAI with an inflow of 191.1 billion yuan, a year-on-year growth of 4.9 percent, while waterways recorded the fastest growth rate of 27.2 percent.
MOT data also showed investment in expressways and rural roads expanded 13 percent and 16.6 percent year-on-year in the period, respectively.
China will expand infrastructure investment in 2019, including 800 billion yuan in railway construction and 1.8 trillion yuan in road construction and waterway projects, according to a government work report.