Russian firms taking a shine to AliExpress
Share - WeChat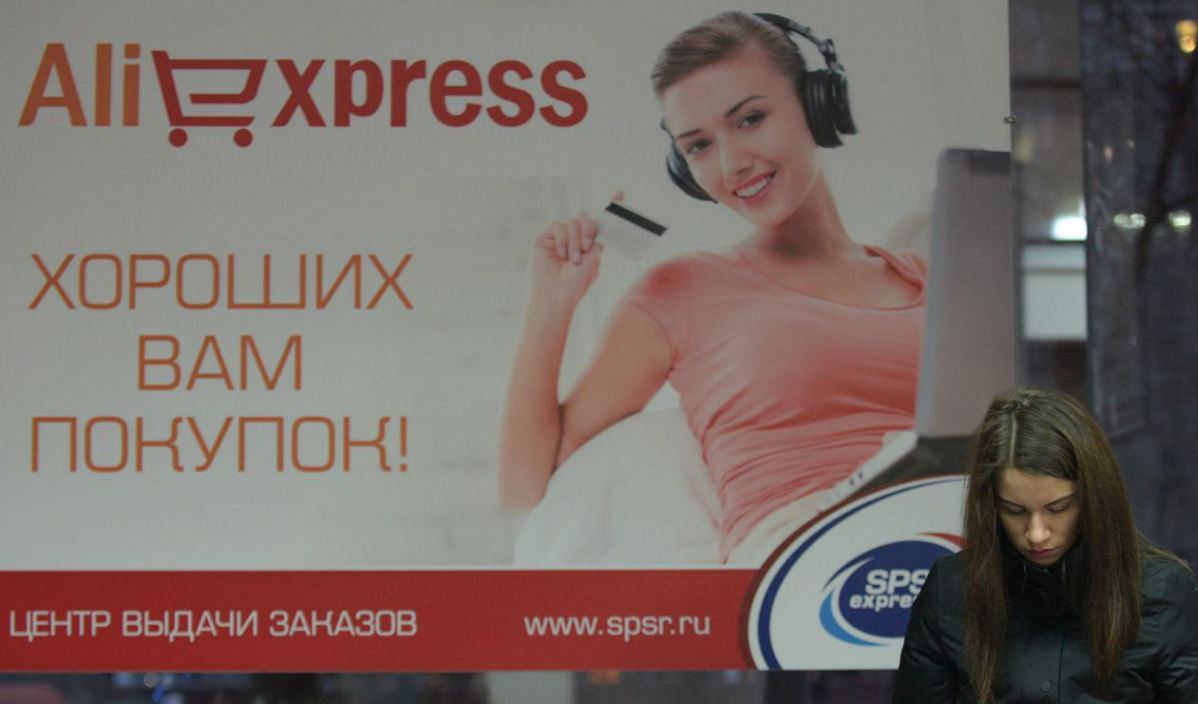 Platform offers buyers virtual dealership to purchase vehicles
For Russian customers, Chinese e-commerce site AliExpress is not just a marketplace for daily necessities, but also a virtual dealership.
The Alibaba-backed company, which sells exclusively to overseas consumers, has become a new avenue for ordering and purchasing cars in Russia.
The service, in partnership with Chinese automaker Chery, allows local buyers to place a down payment online and pick up their desired models from designated offline dealerships.
"This is the first time in Russia that manufacturers are teaming up with e-commerce platforms for car sales," said Liu Wei, who oversees AliExpress' business in Russia.
Chery, the platform's first partner in Russia, has introduced four sport utility vehicles under this initiative since March 5, as well as related spare parts and decorations.
"We have drawn valuable experience from the Tmall-Ford alliance in China," Liu said.
Tmall, AliExpress' sister platform targeting Chinese shoppers, signed a strategic agreement with the US automaker in late 2017 to explore New Retail opportunities at various stages of the automotive ownership cycle. These included online presales, auto vending machines for test drives and financial leasing options, among other attempts.
According to AliExpress' in-house statisticians, car-related products recorded a twentyfold jump in sales during last year's Nov 11 shopping expo. Auto spare parts were among the most sought-after items in Spain, France and Poland.
The latest initiative can easily tap into more foreign users who aspire for Chinese brands or have purchased Chinese cars but lack effective channels for procuring spare parts and attending to after-sales services.
Chery stands to benefit from overseas warehouses provided by Cainiao, Alibaba's logistics arm, so that popular items can be shipped in advance to meet people's needs in shorter periods of time. Other Chinese automakers will follow suit soon, AliExpress' Liu added, without elaborating.
Mid-to-high-end products from China are replacing budgeted items like toys, lighters and other daily necessities, reflecting the changing mindset of the global audience toward Chinese exports, said Wang Mingqiang, general manager of Ali-Express.
He said the 9-year-old platform has garnered over 150 million overseas buyers, and is eyeing the Belt and Road Initiative, which aims to strengthen infrastructure, economic and trade ties in the Eurasian and Africa region, to lend AliExpress new momentum to grow its customer base at a faster pace.
The evolving export pattern indicates China is substantially moving up the value chain in global trade, said Wei Hao, head of the department of international trade and economics at Beijing Normal University.
"Improved product quality and dynamic sales and distribution channels are contributing to the enhanced profit margin per unit for export," he said.
"While globalization offers many benefits to multinational corporations, the Belt and Road Initiative aims to unlock the potential of small and medium-sized enterprises by enhancing connectivity, and e-commerce is a critical channel to attain that goal," said Zhao Lei, a professor at the Institute for International Strategic Studies, which is part of the Party School of the Central Committee of Communist Party of China.