Whisky tops list of luxury collectibles
Share - WeChat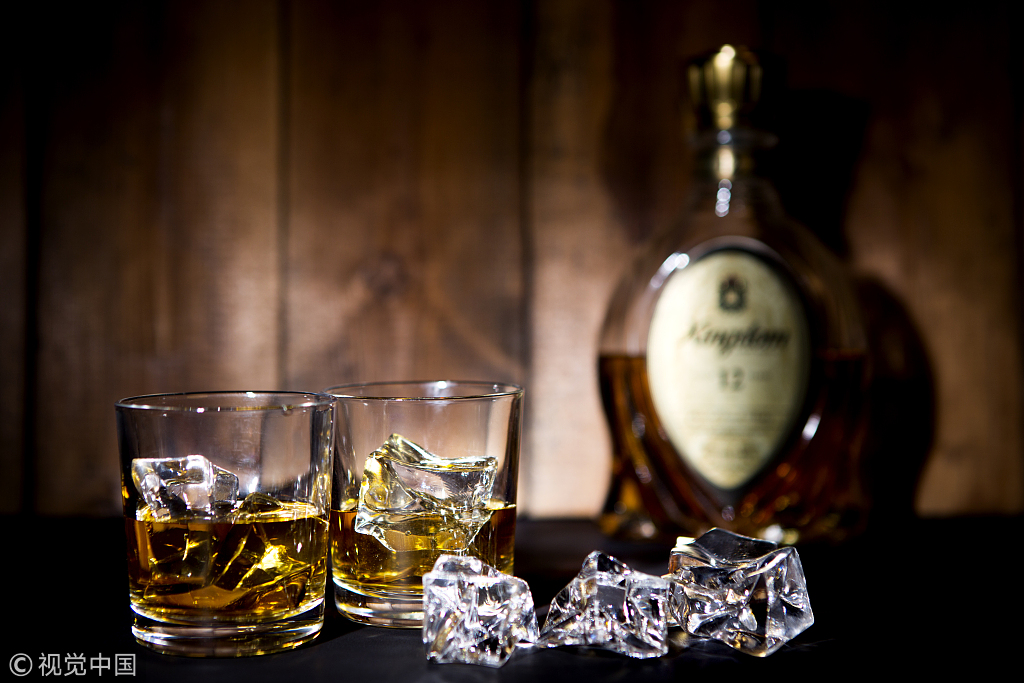 Forget classic cars, jewelry, and art, rare whisky is now the luxury item most coveted by the extravagantly rich.
Following a bumper 2018, during which investors paid unprecedented prices for precious bottles, whisky is now the most lucrative collectible luxury asset, according to the annual Wealth Report published by British property company Knight Frank.
Auction prices for whisky increased by 40 percent during 2018, according to the report, outstripping other luxury items,including wine, art, automobiles, and diamonds.
"Values for certain old vintage rarities soared past previous records, achieving almost unimaginable new auction highs," said Andy Simpson, cofounder of whisky broker Rare Whisky 101.
In October, the world record for a bottle of whisky was set at 850,000 pounds ($1.1 million) at an Edinburgh auction, before being broken in November when a bottle sold at a London auction for 1.2 million pounds. Both bottles were from the same legendary batch that was distilled in 1926 by Scottish whisky maker Macallan.
And, in August, a bottle of 50-year-old Japanese Yamazaki whisky went for $340,000 at a Hong Kong auction.
Knight Frank found that, during the last decade, the value of rare whisky had risen by almost 600 percent.
A key driver behind the whisky investment boom has been the spirit's increasing popularity in China and other Asian nations, says Wealth Report editor Andrew Shirley.
"Some of the world's wealthiest people, including Amazon's Jeff Bezos, are reportedly big collectors," said Shirley. "But it's in Asia where the trend seems to be accelerating fastest. Chinese tech entrepreneur Jack Ma's private jet has been spotted at Aberdeen airport, while whisky tourism was apparently one of the drivers behind the launch of a new non-stop flight from Edinburgh to Beijing in 2018."
Sales of Scotch whisky to India, China, and Singapore rose by 44 percent, 35 percent, and 24 percent respectively in the first half of 2018 according to the Scotch Whisky Association, which is based in Scotland, the world's biggest whisky producer.
Direct exports of Scotch whisky to China have increased by 71 percent in the last decade, from 44.2 million pounds in 2009 to 75.7 million pounds in 2018.
"China is the largest spirits market in the world and is an important emerging market for the Scotch whisky industry," said Graeme Littlejohn, the Scotch Whisky Association's director of communications."As it stands, Scotch whisky accounts for just 0.1 percent of the spirits market in China. With increasing prosperity, and consumers learning more about the quality, craft, and heritage of Scotch whisky, the industry has the potential to grow further."
Healthy whisky exports helped Scottish food and drink exports reach a record high of 6.3 billion pounds in 2018, which was up 4.9 percent on the previous year, according to government data.
Whisky accounted for around three-quarters of Scotland's total food and drink exports in 2018. Exports of the drink rose in 2018 by 338 million pounds, to 4.7 billion pounds, an increase of 7.8 percent on the previous year.