Peng Liyuan attends performance with French first lady at Palais Garnier
Share - WeChat Peng Liyuan, wife of President Xi Jinping, attended performances at the Palais Garnier on Monday with Brigitte Macron, wife of French President Emmanuel Macron.
After learning about the director's introduction of the opera house's history, architectural style and interior decoration at the reception hall, Peng then visited the opera hall and the dance rehearsal halls.
Peng and Brigitte enjoyed several selections of Mozart's classic opera masterpieces such as "The Magic Flute," "Don Giovanni" and "The Impresario," which were presented by baritones and sopranos.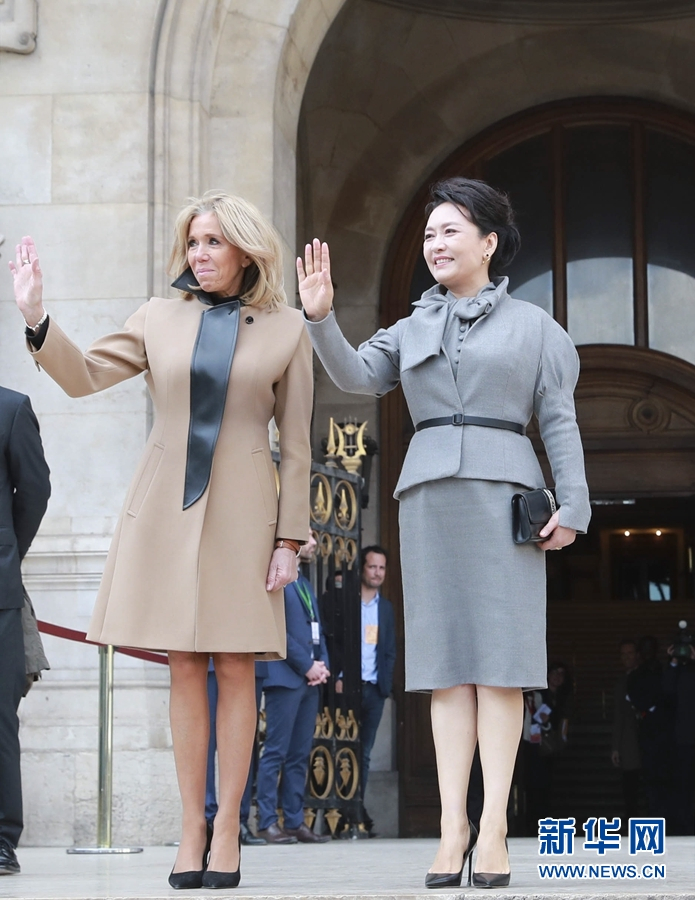 After the performance, the first ladies walked on the stage and talked with the performers. Peng said that both China and France embrace profound cultural heritage, and the artistic exchanges between the two countries have a long history.
The Chinese first lady also expressed her hope that the artists from the two countries will strengthen mutual communication and cooperation, and play a greater role in enriching the content of Sino-French cultural exchanges, as well as in enhancing the cultural bonds and friendship between people of two sides.
The National Ballet of China made its Palais Garnier debut 10 years ago, wowing the French audiences with its classic dance drama "The Red Detachment of Women."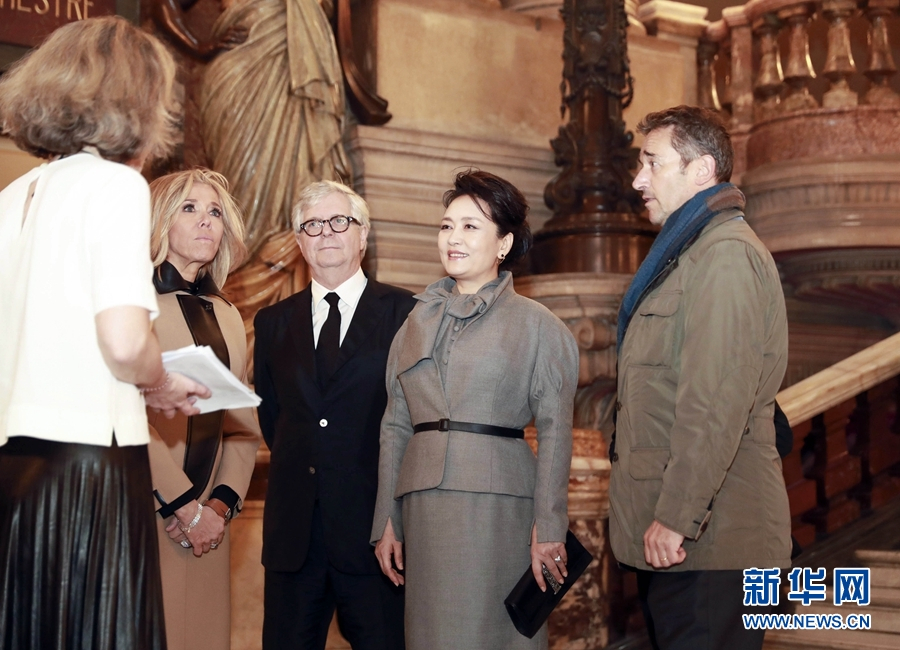 Situated at the Boulevard des Capucines in the 9th arrondissement, the Palais Garnier, also known as the Opera Garnier, was built from 1861 to 1875 in recognition of its opulence and its architect, Charles Garnier.
As one of the most celebrated monuments in Paris, the sumptuous theater is home to the Paris Opera and the Paris Opera Ballet, housing an opera museum – Paris Opera Library-Museum. It is described by French architect Le Corbusier, one of the pioneers of modern architecture, as "a lying art."