Carestream devoted to development of nation's medical sector
Share - WeChat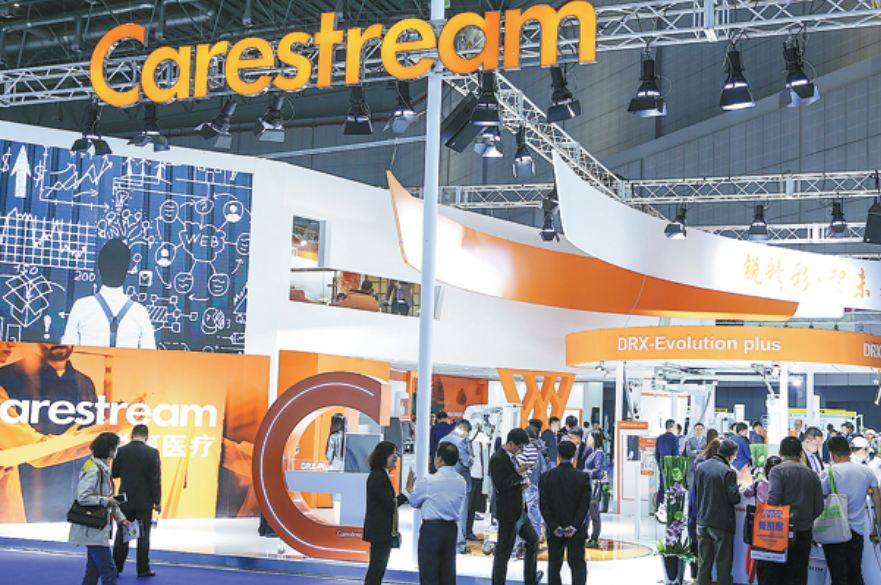 Editor's Note: The Third Plenary Session of the 18th CPC Central Committee held in November 2013 decided to comprehensively deepen the country's reform and opening-up. China Daily interviewed top executives of well-known multinational companies for their views on the country's socioeconomic development during the past five years.
How has the ongoing supply side reform changed the nation's economic growth and your company's business in China?
With the deepening of supply-side structural reform, the optimization and upgrading of China's industrial structure continue to accelerate, and the quality and efficiency of economic development continue to improve. From 3D printing to intelligent robots, from 5G technology to cloud computing, from the internet of things to artificial intelligence and so on, many new industries, new business formats and new models are constantly emerging, driving the innovation and development of China's economy.
Supply-side structural reform not only points out the direction for the future development of Chinese enterprises, but also provides a broader stage for the development of foreign enterprises in China. As a foreign-funded medical radiography imaging enterprise based in China, Carestream Health always adheres to the spirit of innovation and the customer-centered service concept, leading to our achievements today.
What's your comment on China's policy on foreign enterprises and foreign investment? How can the country further improve its business environment for foreign investors?
Since China's reform and opening-up, the Chinese government has promulgated a series of major measures conducive to the development of foreign investment, which we welcome and support.
Carestream has set up 17 offices in China, one global R&D center and two factories. Since 2012, Carestream China has become the group's largest market in the world. Carestream's achievements in the Chinese market over the past few years have benefited from China's ever-opening market environment and the ever-increasing demand of China's medical market. We hope that we can compete with local enterprises in an open, fair and transparent market environment, and that China's business environment will become more legalized, internationalized and convenient.
How has innovation changed China's economic development and your company's business in China?
Today, the new economy, represented by the digital, network, platform and collaborative economies, has developed rapidly, including areas such as high-speed rail, mobile payments, online shopping and bike sharing.
In recent years, in order to meet the growing healthcare needs of the people, the government has issued a series of plans, policies and documents related to the construction of the healthcare service system, strengthening the grass-roots level and making up for shortcomings, promoting the hierarchical diagnosis and treatment model, and further enhancing the service supply capacity and service accessibility.
The products developed by Carestream Health Global R&D Center (Shanghai) have gone out of China and gone overseas. In the future, we will set up a second R&D center in China specifically for Chinese and Asian customers.
What's your suggestion for China to achieve more sufficient and sustainable development?
Against the backdrop of the new international situation, further deepening reform and opening-up are important measures to promote the sustainable development of China's economy. In the field of healthcare, with "Healthy China 2030" rising to the strategic level of national priority development, the health industry has become a new engine of China's economic transformation.
During the past 40 years of reform and opening-up, China's economy has achieved a remarkable leap forward. While the people share the dividends of economic growth, they should also enjoy cheap and high-quality products in the field of healthcare. Carestream is pleased to be involved in helping hospitals provide low-cost, high-quality products and services.