Better feed set to bring better food
Share - WeChat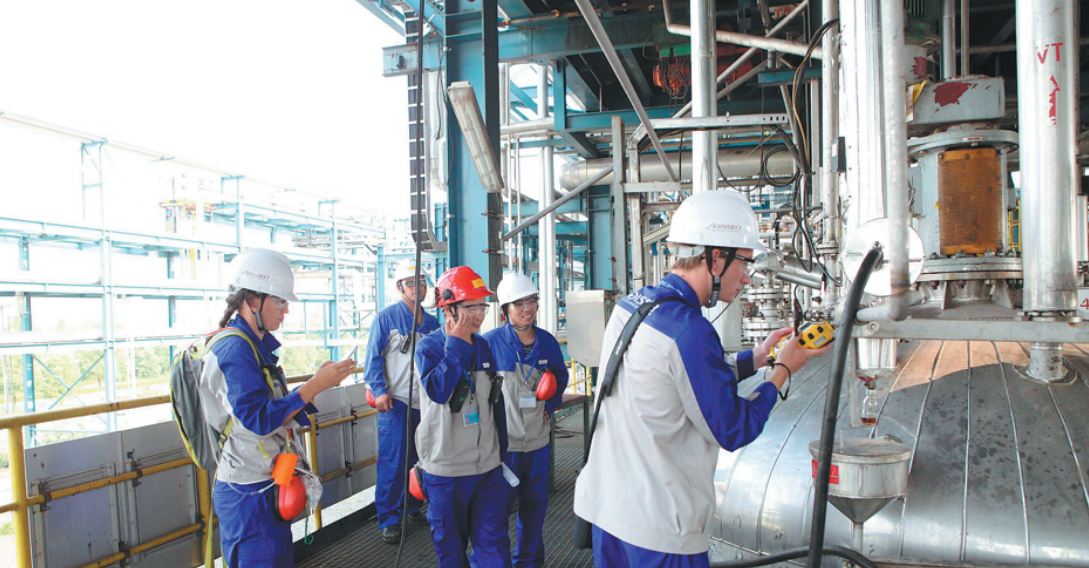 Adisseo CEO says firm is fully committed to providing affordable healthy solutions to animal protein industry in China
Adisseo is a global leader in animal nutrition and health, particularly in the field of methionine. At present, the company has 11 research centers, more than 600 patents, and four production bases in Europe, the United States and China, serving 3,500 clients in more than 100 countries and regions.
In 2006, it was acquired by China National Bluestar (Group) Co Ltd, which is affiliated to chemical giant ChemChina. In 2009, Adisseo invested around 480 million euros ($548 million) to build a world-class liquid methionine plant in Nanjing, capital of Jiangsu province, the first liquid methionine plant in the country that has the world's largest methionine market.
In an interview with China Daily, Adisseo CEO Jean-Marc Dublanc talked about the firm's development strategy in China, his views about the Chinese market, and how China and France can build closer ties.
What are the biggest changes in China you have witnessed in the past two decades?
During my latest stay in Shanghai, I went for coffee at a famous brand store. When my turn came, I realized I was the only one paying with cash. All the local customers were paying with their smartphones. This reflects the transformation of Chinese society and its leading position in the world regarding digitalization.
Another illustration is the focus on environmental and climate issues. This interest has spread outside of government offices and industries to reach the general public and has become quite comparable to Western Europe.
We are proud to contribute by implementing best technologies and know-how in our facilities and in our products. This transformation is also spreading throughout the country and not only in major cities.
Are you optimistic about the business environment in China?
We are quite optimistic about development in China. Business infrastructure is developing at a high pace and there is nothing that you cannot find locally. Overall business environment is improving every day. Economic growth may be a little slower than before but we strongly believe in the economic development in China.
How will China's current development policies and plans on agriculture affect Adisseo?
Adisseo is fully committed to providing affordable healthy solutions to the animal protein industry in China. Our approach has always been that we believe in science and we are convinced that with the right amount of talent and effort, people can find solutions to the most difficult problems.
This ambition is clearly aligned with the Chinese government's policy on agriculture. Our products and services aim to maximize the transformation of crops and agricultural production into healthier meat, eggs and milk, taking into account environmental and animal welfare issues, and will benefit all Chinese people wherever they are located and ensure that safe products will be made available for consumption in every location in China.
Adisseo has a full range of products specifically designed for cows in order to improve milk production and milk quality.
How do you describe Adisseo's performance since you joined ChemChina in 2006?
Simply outstanding, a fascinating journey since 2006 when Adisseo joined Bluestar, one of the strategic business units under ChemChina.
We have developed our sales by a multiple of three times worldwide since the acquisition, building a fully integrated methionine production unit in Nanjing, creating hundreds of new jobs and becoming the clear number one manufacturer of liquid methionine in the world.
At the same time we are continuing our development worldwide with innovative specialized products such as probiotics and enzymes to get healthier animals and with new businesses such as aquaculture and nonmedicated gut health products with the acquisition of Belgian company Nutriad.
We are also proud to be the first foreign company to be listed on the Shanghai Stock Exchange. As you can see our transformation since 2006 has been quite impressive.