Play based on life of China's first premier Zhou Enlai being staged
Share - WeChat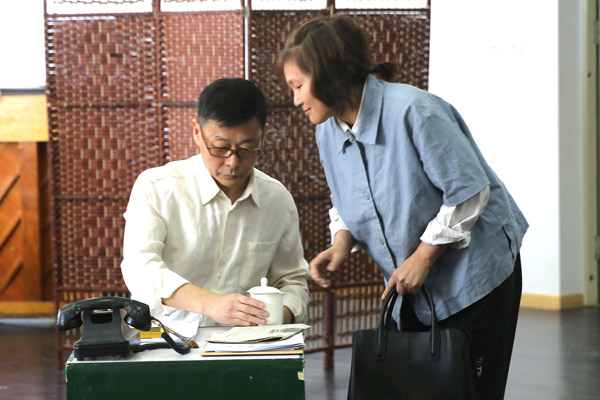 A Chinese play based on the life of China's first premier Zhou Enlai is being staged by China Railway Art Troupe from March 29 to April 2 in Beijing, to commemorate the 121th anniversary of his birth.
Entitled The Story of Xihuating, the play revolves around six stories of Zhou, including his marriage to Deng Yingchao, meeting with his old friends and his last days in hospital.
Xihuating, located in the northern part of Zhongnanhai, is the name of the former residence and office of Zhou Enlai. A replica of the residence with flowering crabapples in the garden outside the residence and the workplace inside the residence, will be a part of the set.
According to scriptwriter Liang Bingkun, who has been working Beijing People's Art Theater for over 50 years, he wants to show a rarely seen side of Zhou.
"I was honored to meet Zhou in person when I was a young scriptwriter with Beijing People's Art Theater. In fact, thanks to Zhou's support, the Beijing People's Art Theater was born in 1952," recalls Liang.
"He liked watching plays at Capital Theater, where the Beijing People's Art Theater was based. And he also liked talking with actors after performances."
Huo Qing, a veteran actor with the China Railway Art Troupe will play Zhou and actress Hao Yan will play Zhou's wife.
Most Popular