Virtues that glorify the Chinese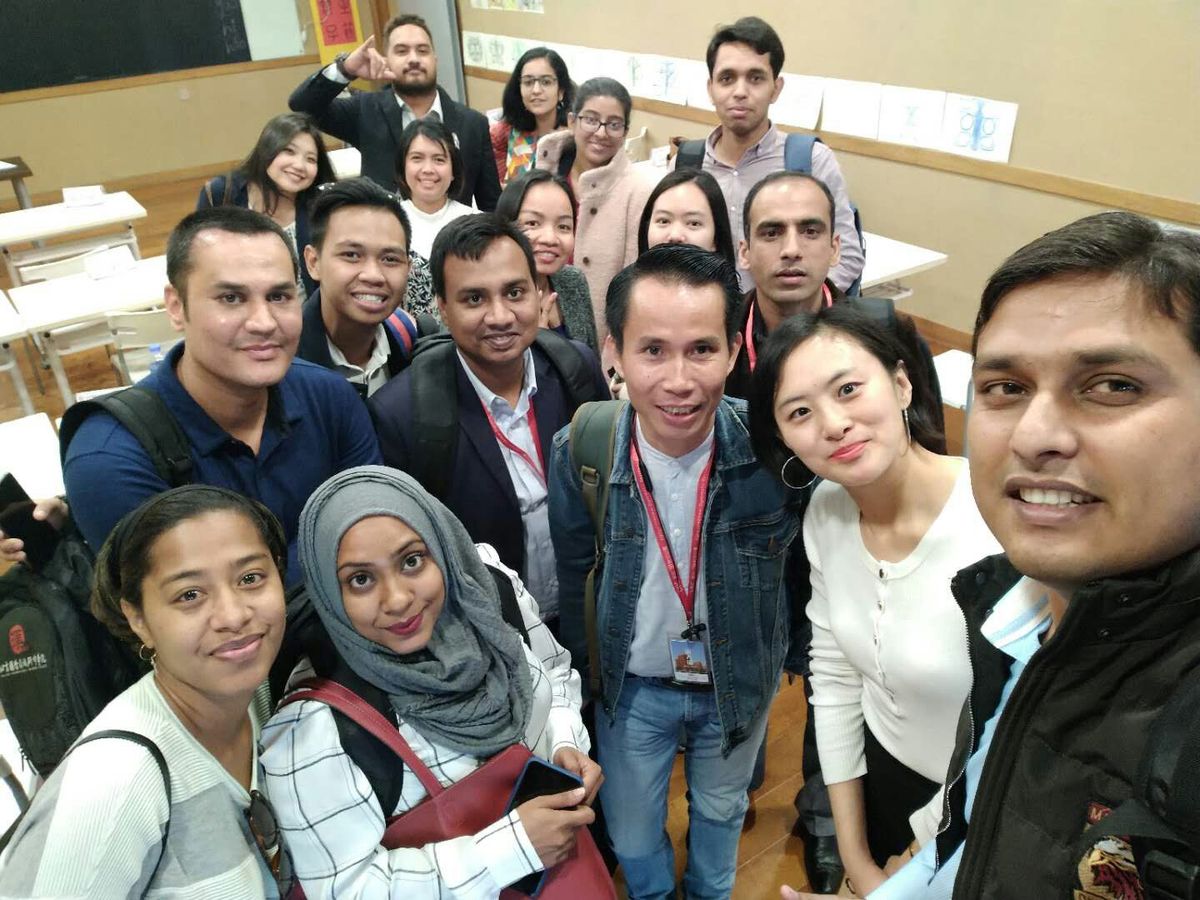 From Bangladesh, a South Asian country around 2000 kms far away from China, I used to think about miracalious development journey of China but couldn't understand the main reasons for its fastest progression. Like many other Bangladeshis, I couldn't find out the main driving forces of the advancement of the country. That's why I have always been very keen to know the country and its people by going into their depths. The China Public Diplomacy Association (CPDA) has made me privileged by coming forward to quench my long-cherished thirst for understanding China and its development policies. I am ever so grateful to the CPDA as It has took me to China and offered all kinds of necessary facilities to dig into the Chinese society staying in the country for nearly one year. Though the aforesaid time isn't sufficient to understand a vast country like China, let alone its huge population, it's more than enough to get the answers of my quest. And I have already started to realize that the Chinese really deserve the growth they have long been achieving for their characteristic excellence. Since my arrival in Beijing last month, I could find out some virtues in the character of the Chinese which have made them great among other nations of the world.
In this regard, I would first like to mention the Chinese people's love and passion for work, which has earned them the name of a hardworking nation from the world. Like many, I have also found them very sincere, honest and passionate about their work and reached the conclusion that whenever any Chinese takes responsibility for any work, I needn't to worry about it and can remain assured that he or she must fulfill the responsibility meeting my expectations. I have no doubt that such highest level of dedication and commitment to any work and responsibilities of the Chinese has been driving the nation ahead.
Ever-smiling faces of the Chinese have really impressed me. wherever I have gone, I have found them talking to me wearing a smile on their faces. As a stranger in the city, I can't understand them and keep bothering them even for very silly matters, but they have never run out of patience with me. They have always treated me with smile which I do see as the sign of cordiality and sense of respect to a foreigner from the Chinese and thus they have stolen my heart and led me to know about their patience of job. If to say, this costly virtue has made them steady and studious and peaceful to achieve their goals in every sphere of life. The Chinese have learnt to be patience from their firm and life-long convictions about the world that they have earned going through intolerable level of hardship over the years.
In my eyes, candour and bonhomie are two virtues that have distinguished the Chinese from other nations of the world. I have hardly found any Chinese to think anything in a complicated way, rather they are inherently simple-hearted. The sharp sense of punctuality of the Chinese has an unparalleled reputation in the world and that I won't longer the article by giving unnecessary descriptions about the matter. But I can't help mentioning that the nation could succeed in making the world believe that the Chinese are never late on any occasion and it's now going like a universal truth on the earth. As a journalist, I need to meet a cross-section of the people including state dignitaries to the masses for the sake of my profession. But each and everyone I have so far met here has received me with open arms and mesmerised me with heartiest hospitality which has already been studded in my mind forever.
Unless I shed light on the condition of women empowerment in the Chinese society, my endeavor to explain the nation how I have explored them will remain incomplete. The presence of the women in every sphere of society including political, administrative, and economic ones obviously speaks volumes of their empowerment. Talking to some of Chinese girls, I could realise that they inherently learn the lessons of becoming self-relient and standing on their feet. Even it's very much usual for the girls to simultaneously do more than one part-time jobs during their student life. I have really observed that the Chinese women have been playing the very same important roles in the advancement of China as their male counterparts have been doing. In my views, women's nature to be professional and cosy to open up about their personal matters has made them vivid instance of the decency. They have seemed to be termed as a perfect combination of intelligence and beauty, while industry is a glittering jewel in the crown of their character. It's worth mentioning that no woman faces any kind of harassment in the work place for her gender identity as the Chinese government has successfully ensure safety and dignity of their women.
Food habits and hygienic sense are the ornaments of the Chinese life which have set them apart from many other nations. Every Chinese bears the proof of the two virtues in their fatless and slim bodies that speak volumes of how much healthy diet chart they follow. I have, therefore, been trying to follow the suit of them in this particular case. When it comes to patriotism, back home, I have read and heard of many stories of the patriotism of the people of China. But now I am getting overwhelmed by witnessing how much deeper their love is for their country, people and language. I think Bangladeshis, though they are undoubtedly patriotic, have a lot to learn from the Chinese in this regard.
The last but not least at all virtue of the Chinese I would like to mention here is their frugality. Though many are seen to describe this character in a slightly negative way, I do appreciate their parsimony and believe that this very trait has long been pushing the Chinese forward and will continue to take them further in the coming days too. Those who want to bring prosperity in their life and make their countries prosperous must learn how to be economic from the Chinese.
The writer is the diplomatic correspondent of the Daily Sun, a leading national English broadsheet daily of Bangladesh. He is currently receiving training in journalism in Beijing as a fellow of the China International Press Communication Center (CIPCC) Programme 2019 initiated by the China Public Diplomacy Association (CPDA).

The opinions expressed here are those of the writer and do not necessarily represent the views of China Daily and China Daily website.
Most Viewed in 24 Hours
China Views