'Four Dreams' to be conferred Magnolia Award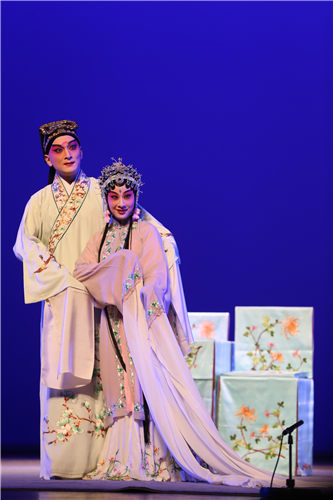 The Peony Pavilion, a celebrated repertoire in Kunqu Opera, is the best known of the Four Dreams. While the play is frequently performed all over China, the other three, A Dream under the Southern Bough, Record of Handan and The Purple Hairpin, are rarely staged.
"We are a leading Kunqu Opera troupe in China, and we felt obliged to revive these masterpieces, and we are capable of accomplishing that," says Zhang Yongliang, deputy director of the troupe.
The organizers of the Magnolia prizes have praised the performing team of Four Dreams for "promoting Chinese culture overseas, and introducing to the global theater world the unique charm of traditional Chinese opera".
Seven hundred artists have won in the different categories of the Magnolia Award since it was established in 1989.