Yili Group expected to take full control of NZ dairy company
Share - WeChat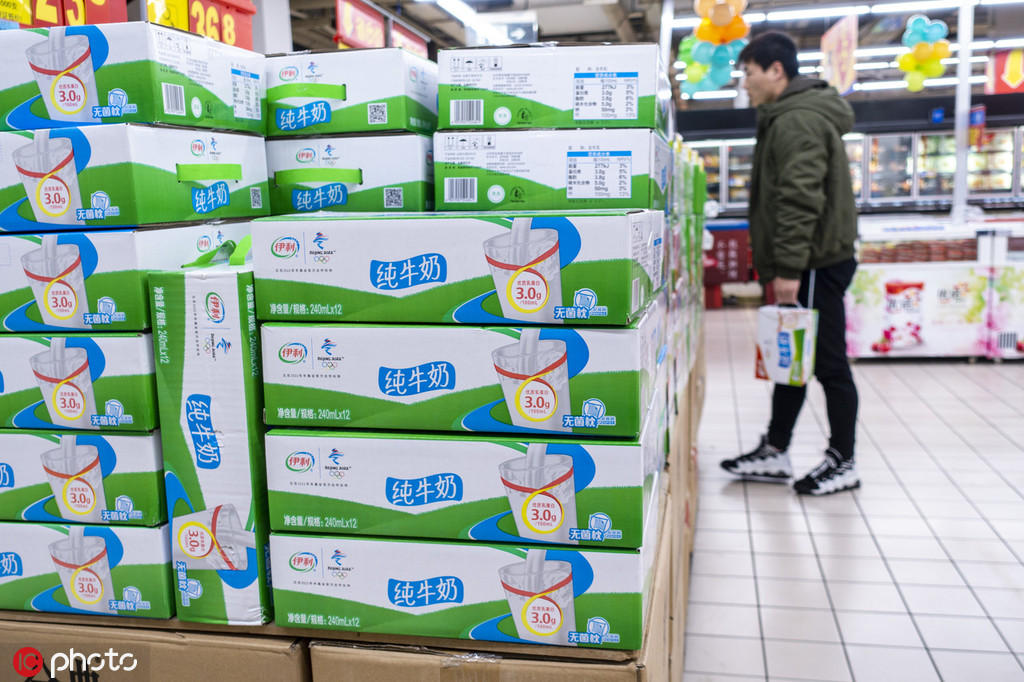 The Inner Mongolia Yili Industrial Group is expected to acquire a 100 percent stake in New Zealand's second largest dairy producer - Westland Cooperative Dairy Company Ltd - for about $168.95 million to secure quality and stable supply of raw milk.
The Westland Cooperative Dairy Company Ltd has signed an agreement on March 18 to sell the West Coast dairy cooperative to Hong Kong Jingang Trade Holding Co Ltd, a wholly owned subsidiary of Inner Mongolia Yili Industrial Group for $3.41 per share, representing an enterprise valuation of NZ$588 million ($403 million).
Chief Executive Officer of Yili Group Zhang Jianqiu said in the statement that the offer, if accepted by shareholders, would result in an immediate cash windfall, to farmers, as well as a competitive milk payout.
Westland and Yili would also be able to share the expertise each entity has developed over many years in the industry, which will lead to increased innovation, Zhang said.
"We believe we are offering farmer shareholders a stronger financial future, and greater access to international markets. In return, we are asking to become the custodians of one of New Zealand's most trusted brands - Westland Milk - with all the knowledge, history and expertise that comes along with that," Zhang said.
Zhang said Yili had already demonstrated its commitment to local dairy farmers and its determination to be a good corporate partner with New Zealand dairy farmers.
Yili - with an estimated 22 percent market share - is the largest dairy producer in China and Asia and has a strategy to grow both its domestic and global businesses.
Yili acquired Oceania Dairy Ltd in 2013 and since that time it has invested 3 billion yuan ($446 million) in establishing milk powder, infant formula and UHT (Ultra High Temperature) production lines for Oceania.
"At our Oceania processing plant at Glenavy, we have increased the average price to local dairy farmers because we believe that supporting our farmers and their families is the best way to achieve our business goals.
"This proven track record is what Westland farmer shareholders and suppliers can expect from us if they accept our offer," Zhang said.
Westland's raw milk supply takes up about 4 percent of the raw milk supplies in New Zealand and sells its products in more than 40 countries and regions in the world.
Yili said the acquisition will further consolidate its leading dairy producer position in the country and improve its competence.
"The deal can have an impact on global market and expand the company's overseas businesses, lift up its brand influence," according to Yili.
Song Liang, an independent dairy analyst, said the deal will further complete the supply chain of Yili. "Yili needs to reduce its costs in raw materials to increase its profitability."
He added this deal is only a beginning of Yili's large-scale acquisitions in the next one or two years.
In fiscal year 2018, Yili reached about 80 billion yuan gross revenue - an increase of 16.89 percent from the previous year. Net profit was 6.452 billion yuan, an increase of 10.32 percent.