China's success against pollution offers lessons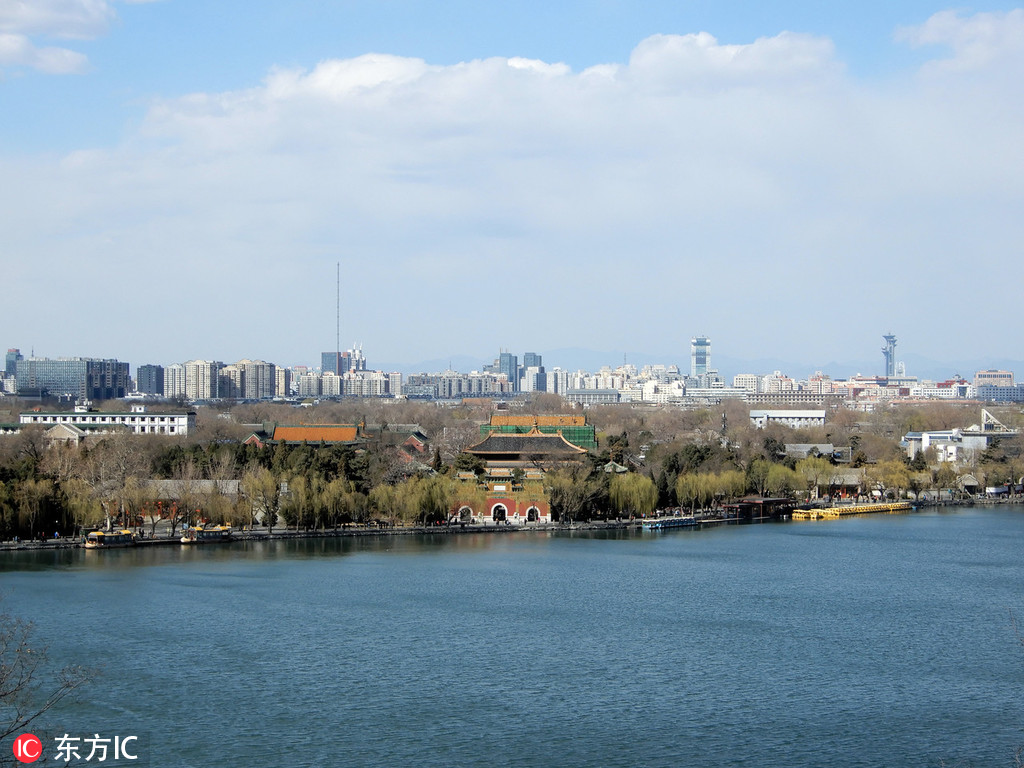 Only a few years ago, Chinese cities regularly topped the world's air pollution lists, but that notoriety is now cleared.
There are two reasons for the change-air quality in other economies such as India has
become worse as they industrialize, while air pollution in Chinese cities is dramatically ameliorated.
There is a positive lesson there for all. It is possible to reduce air pollution substantially in just a few years, and China's success is worth sharing with the world.
China's history of industrialization and environmental degradation over the past three decades is well-known. Fast-paced development with a focus on exports generated massive pollution all over the country. What is unfolding is the ongoing cleanup effort. Since Chinese authorities declared war on pollution, the fight has been unrelenting.
The "battle for blue skies" can be said to have begun with the 2008 Beijing Olympics, where it was essential for the air to be sufficiently clean so athletes would not gasp and underperform in front of a global audience.
Years before the Beijing Olympics, scientists were asked to look into every possible way to reduce air pollution so that Beijing would have better air quality during the major sporting event. They identified and analyzed all sources of air pollution, including pollutants from far away that were brought to Beijing by air currents in the summer months.
Policymakers wanted science-based evidence so they could carefully consider what options they had. If they had to ask factories to shut down temporarily, science could help them pinpoint where to take action in order to optimize outcomes and minimize any necessary compensation.
Similar scientific analyses were used to improve air quality for the 2010 Shanghai Expo, the Guangzhou Asian Games in November 2010 and the 2014 APEC Economic Leaders' Week in Beijing.
Because the major events drew wide attention, national leaders themselves took an interest in the evidence and means to reduce air pollution. It was a huge learning exercise for the country.
Meanwhile, the Chinese public also demanded cleaner air for a better life.
Thus, in just a few years, China took in two vital lessons. First, evidence-based policymaking produced reliable results. Second, bringing experts together with policymakers in regular dialogue sped up decision-making and gave policymakers the confidence to act. In each case, China had to act quickly, even though the measures were painful.
By 2017, air quality had significantly improved across China. The annual average concentrations of PM2.5, sulfur dioxide and other air pollutants had decreased significantly in more than 70 cities.
At a panel discussion with deputies to the National People's Congress at the ongoing two sessions, President Xi Jinping emphasized that no sacrifice of the environment would be allowed.
Premier Li Keqiang also acknowledged that China cannot let up. In his Government Work Report that was delivered to the NPC on March 5, he pledged more action to cut emissions further and pursue green development.
Chinese leaders appreciate science and evidence-based policymaking in light of their experiences. They have in fact evolved a system in which the scientific community has become a key player in policy formulation.
India and other developing economies can certainly take a leaf out of China's book on fighting air pollution. It is possible to improve air quality in just a few years, if one knows what to do.
The author is the chief development strategist at Hong Kong University of Science and Technology's Institute for the Environment. The views do not necessarily reflect those of China Daily.