Ping An's Lufax valuation up to 39 billion yuan
Share - WeChat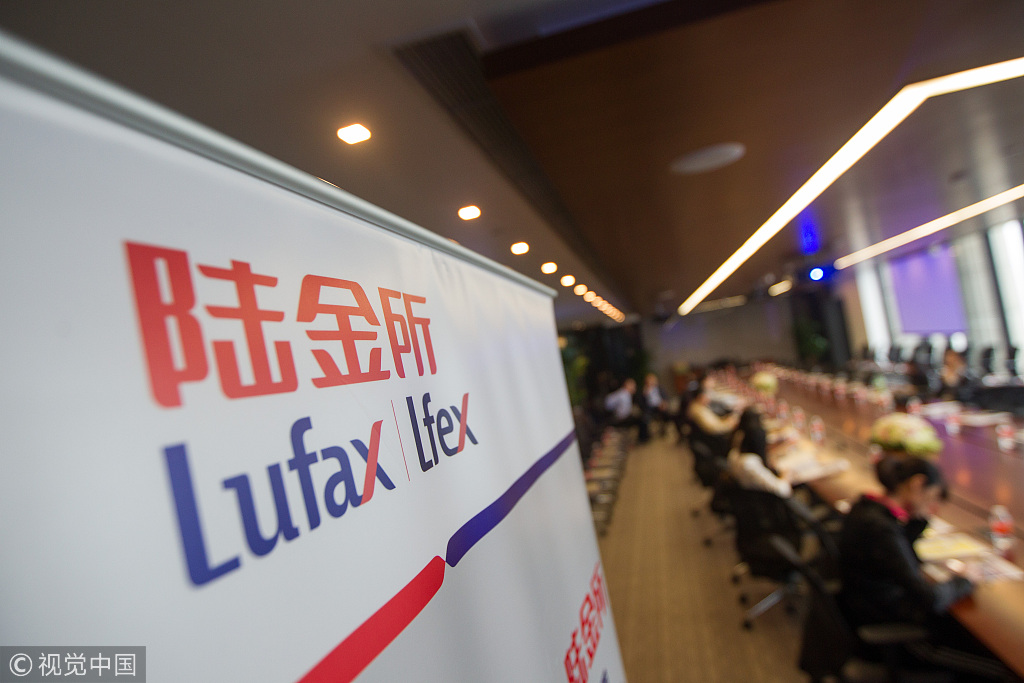 Ping An Insurance Group, China's largest insurer by market value, announced its online lending platform - Lufax - has uplifted its valuation to $39.4 billion after completing a Series C financing, but the lender's listing plan remains up in the air.
The Shenzhen-based company, founded by Peter Ma Mingzhe over three decades ago as a life insurer, released the news in its annual report on Tuesday. Lufax is one of the 11 technology companies under Ping An's fintech and healthtech business.
"It is remarkable to get the funding amid the current weak financing market," said Co-Chief Executive Jessica Tan, who in charge of the technology division, said in Hong Kong on Wednesday.
She said this round of financing has involved many international players, including Qatar's sovereign fund Qatar Investment Authority, Hong Kong's All-Stars Investment and the Chinese mainland's Primavera Capital Group. After that, the parent, Ping An Insurance Group, still holds a 41 percent stake in Lufax.
The financing gave the peer-to-peer lender abundant capital, Tan said. She said there is no pressure for Lufax and the other 10 technology companies to go public soon.
According to the annual report, Lufax continued to be profitable last year. At the end of 2018, it had 40.35 million registered users on its platform and 11.17 million active investors. But assets under management dropped to 369.41 billion yuan due to asset structure adjustment and active product cleanup. It rebounded in the fourth quarter of 2018, driven by the product mix adjustment and business innovations.
In addition, Ping An said it plans to repurchase its Shanghai-listed A shares worth five to 10 billion yuan. The buyback plan will be completed within 12 months after an approval at the annual general meeting on April 29. All funds to be used will come from the company's free cash.
Chief Financial Executive Jason Yao Bo explained buybacks can help boost the company's stock, as they believe the shares are undervalued by investors for the time being.
The share price of Ping An Insurance in Shanghai closed 3.31 percent up on Wednesday after announcing its first share buyback plan. Its stocks in Hong Kong also recorded a 1.57 percent increase.
Yao did not deny the possibility of repurchasing the company's Hong Kong-listed H shares in future.
Ping An posted a net profit of 107.4 billion yuan last year, a 20.6 percent jump from one year earlier, beating market forecast.
As China's most diversified insurer, Ping An has tapped into sectors from banking and financial services to the internet and health care. The number of its internet users has reached as many as 538 million.