China's Mount Huangshan promotes tourism in Germany
Share - WeChat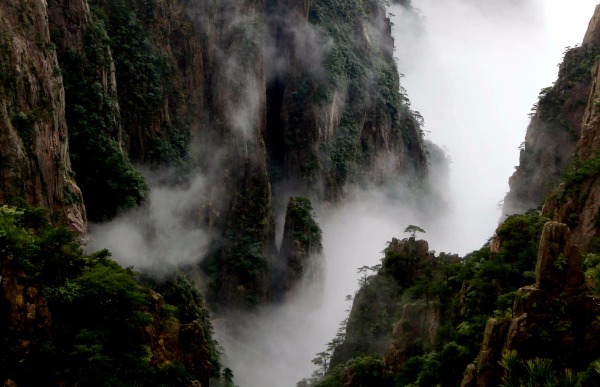 China's Huangshan, also known as Yellow Mountain, one of China's major tourist destination, is trying to promote itself into international market with a promotion event held in Berlin.
With more than 80 guests, the event was held Sunday at Berlin's landmark TV tower.
Wang Kun, the assistant president of Huangshan Tourism Development Co., Ltd., told the event that "Huangshan city established sister city ties with Stralsund in Germany in 2015, and Berlin is the first stop of our European tour this time. We sincerely welcome all friends to Mount Huangshan, to enjoy the beautiful nature scenery and to understand more about Chinese history and culture".
Mount Huangshan is a UNESCO World Heritage Site, located in eastern China's Anhui province. It is renowned for magnificent natural scenery which includes massive granitic boulders, old pine trees and the sea of clouds.
In recent years, Mount Huangshan has received an average of nearly 3 million visitors per year. And it was also acclaimed through art and literature during a good part of Chinese history. Today it holds the same fascination for visitors, poets, painters and photographers all over the world.
The next promotion event of the mountain will be held in Prague of the Czech Republic, according to Wang.