Scholarships help cultivate future leaders of Africa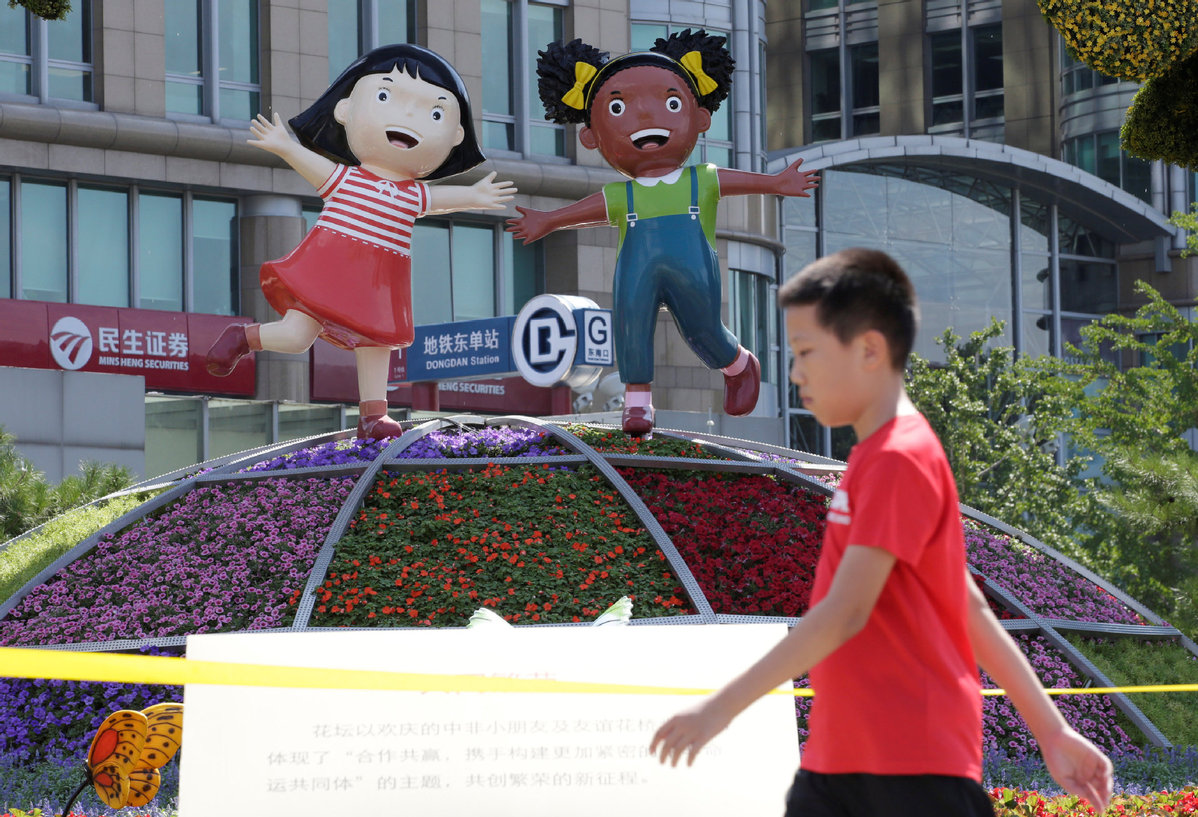 Chinese scholarships have created hope for a new generation of African leaders who are envisioned to make political, social and economic differences in their home countries. Beijing is committed to taking an active role in the cultivation of the next generation of African intellectuals and elites.
During the Forum on China-Africa Cooperation's 2018 Beijing Summit, President Xi Jinping announced China's plan to extend an additional $60 billion in financing to Africa. Among the 10 points in the China-Africa cooperation plan adopted at the summit were 50 projects on green development, and Xi announced China's plans to train 1,000 high-caliber Africans, provide 50,000 government scholarships, sponsor workshops and seminars for 50,000 Africans and invite 2,000 African youths for exchanges.
The plan also provides dynamic opportunities for young African leaders who are dedicated to changing the world around them as well as enhancing the lives of others, developing their abilities and making a difference.
With the expansion of China-Africa relations, the African community in China is an impressive phenomenon. Students make up the second-largest group of Africa's diaspora in China after the trading community. The recent upsurge in the number of African students in China is significant. The number has grown from fewer than 2,000 in 2003 to more than 61,000 in 2016.
China surpassed the United Kingdom and the United States to become the second-biggest host for African students after France. In 2014, a report by the UNESCO Institute for Statistics said that the two countries host around 40,000 African students each year. This change reflects the Chinese willingness for educational cooperation and extension of its educational exchange programs.
It is anticipated that this trend will continue in the future. In an interview with African correspondents in Beijing in 2014, Chinese Minister Counselor Cen Jianjun said the number of African students was likely to increase further in the future because the students return to their countries and make significant contributions to social, economic and political development. He said that after the completion of their studies, African students have become government officials, started their own businesses or worked with international companies, which is a great boost to development in Africa.
Scholarships are tools of inspiration toward education and research for African students. In the past, the majority of African students who went to China studied the Chinese language. However, the fields of study have increased significantly in modern times to include science and engineering. Promoting greater expertise in the fields of science, technology, engineering and mathematics fosters progression toward remarkable developments in African countries.
Africa still lags behind the rest of the world in the generation of new scientific knowledge. On the other hand, China has grown to become a world leader in scientific knowledge. China's increasing support and commitment to educational cooperation with African countries will play a crucial role in establishing a knowledge-based Africa in the future.
Research and development are the backbone of innovation, and China has positioned itself as a pioneer in emerging industries. Through facilitating the development of an educated generation of Africa leaders, the continent has the potential to shape its future positively.
The future of Africa lies in the hands of leaders who are committed to pushing the continent in the right direction.
As a global leader in research and development, China continues to portray its willingness for educational cooperation by expanding its scholarship program in Africa. Building the educational foundation is crucial in helping Africa fulfill its immense, unexplored potential. Thus, African students should always be reminded that they are studying with great expectations from their countries.
However, a question arises on whether African governments offer good opportunities for their students to work at home and explore the skills gained after completing their studies in China.
The author is a researcher at the Africa Policy Institute. The views do not necessarily reflect those of China Daily.